It's been a long and tasty year, and we've finally reached the final day. I've shared 81 recipes this year, and many of them have grown in popularity, so I've decided to round up 10 of the top Queenslee Appétit recipes of 2019!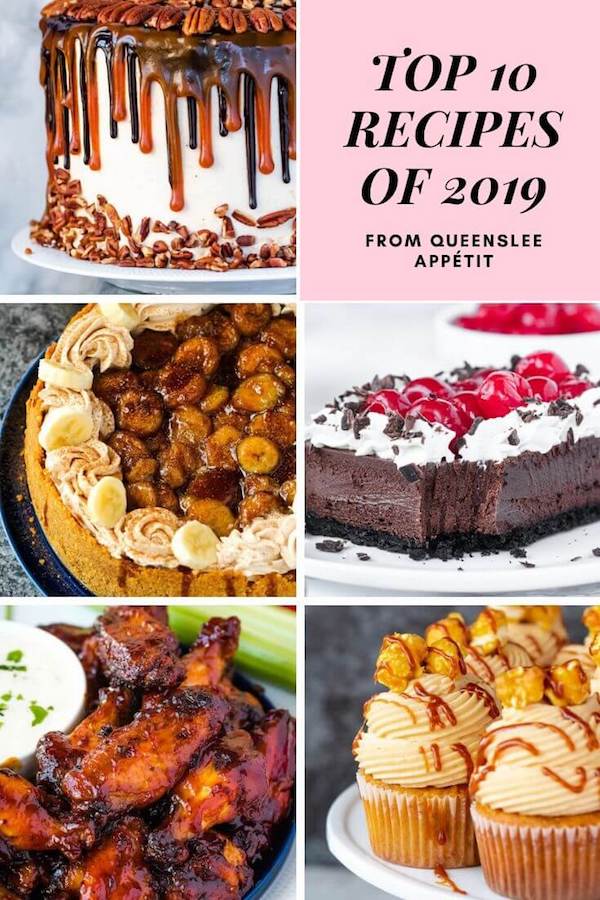 Before we get to that, though, I just wanted to thank everyone who chose my recipes to make for their holiday celebrations, birthday parties, potlucks, graduations, or any other event. Some people have even made my recipes for baking competitions and ended up winning first place which makes me unbelievably proud!
And to the people who go out of their way to take a photo of what they made and send it to me. That honestly makes my day! But when they follow it up with a positive review? That makes my week!
I also appreciate every email I receive. Whether it's to ask a question about a recipe, leave a recipe suggestion, tell me how much everyone loved what you made or to just tell me to keep up the good work. Those emails inspire me to keep going, no matter how rough things get in life. I know there's people out there who appreciate what I do here and are rooting for me to continue sharing my yummy food creations with the world!
So thank you to my loyal readers, subscribers and people who just stop by once in a while to try a recipe. You guys are the ones who made this the blog's best year yet!
Now there's recipes on the site that have been blowing up since 2017/2018, like the most popular Shrimp and Crab Mac and Cheese and Banana Bread. But there's also been recipes created in 2019 that have been blowing up all year long!
So let's crown the most popular Queenslee Appétit recipe of 2019:
Turtle Chocolate Layer Cake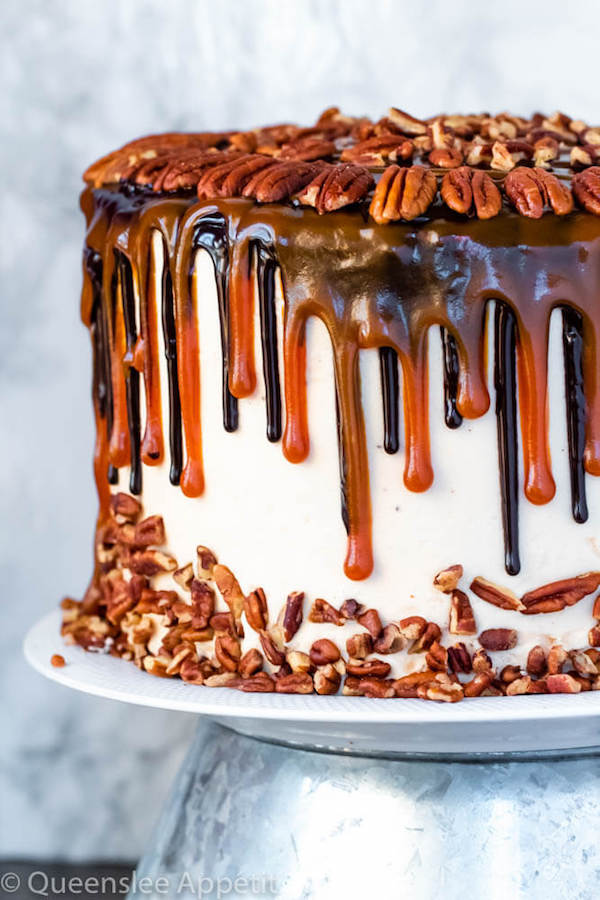 Turtle Chocolate Layer Cake — 4 incredible layers of pure deliciousness! Moist chocolate cake layers, caramel pecan sauce filling, and caramel frosting covered in ganache, pecans and more caramel!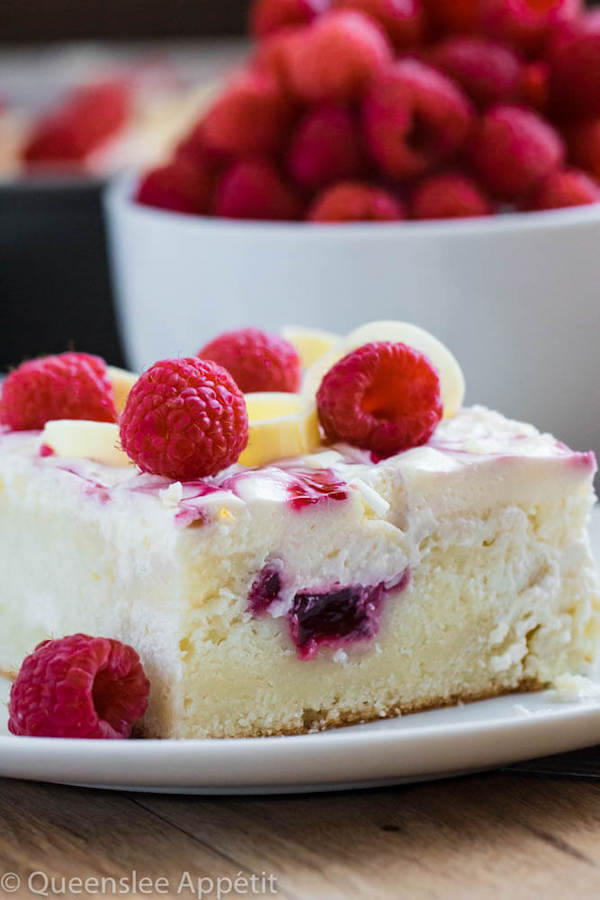 White Chocolate Raspberry Poke Cake — a fluffy white sheet cake filled with raspberry sauce and white chocolate ganache and topped with white chocolate mousse!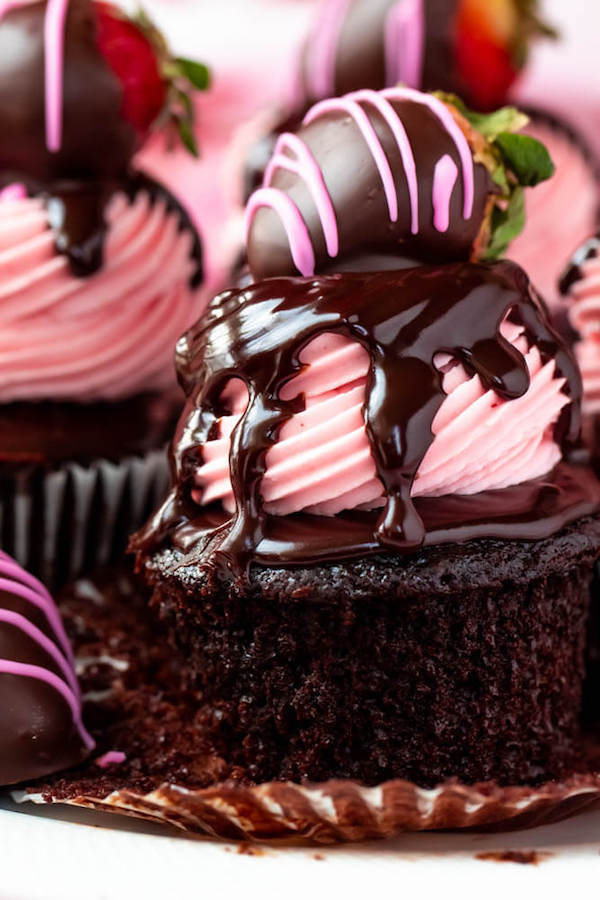 Chocolate Covered Strawberry Cupcakes — a classic Valentine's Day treat in cupcake form! The chocolate cupcakes are topped with ganache, strawberry buttercream and a chocolate covered strawberry!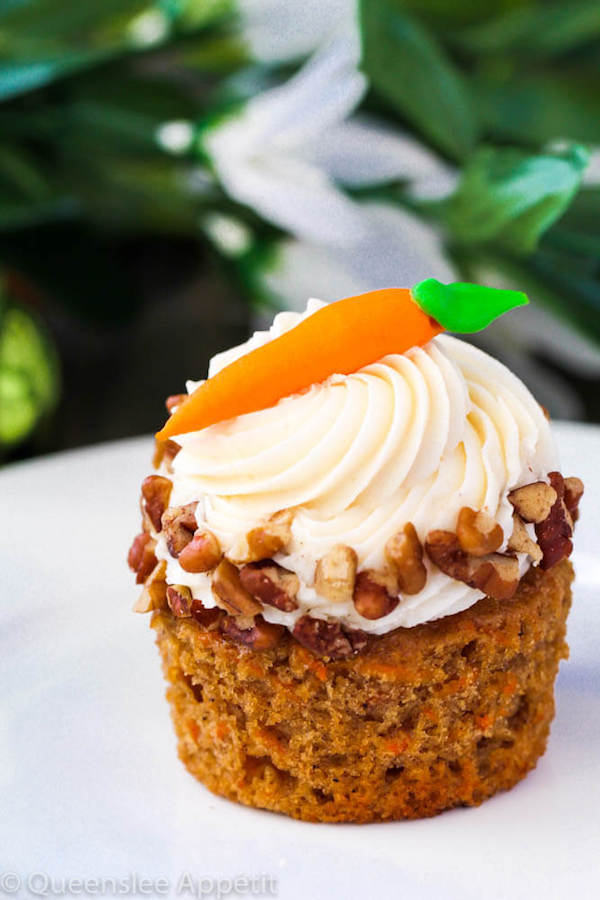 Carrot Cake Cupcakes — my favourite carrot cake recipe turned into cupcakes! The best carrot cake cupcakes topped with the silkiest cream cheese frosting.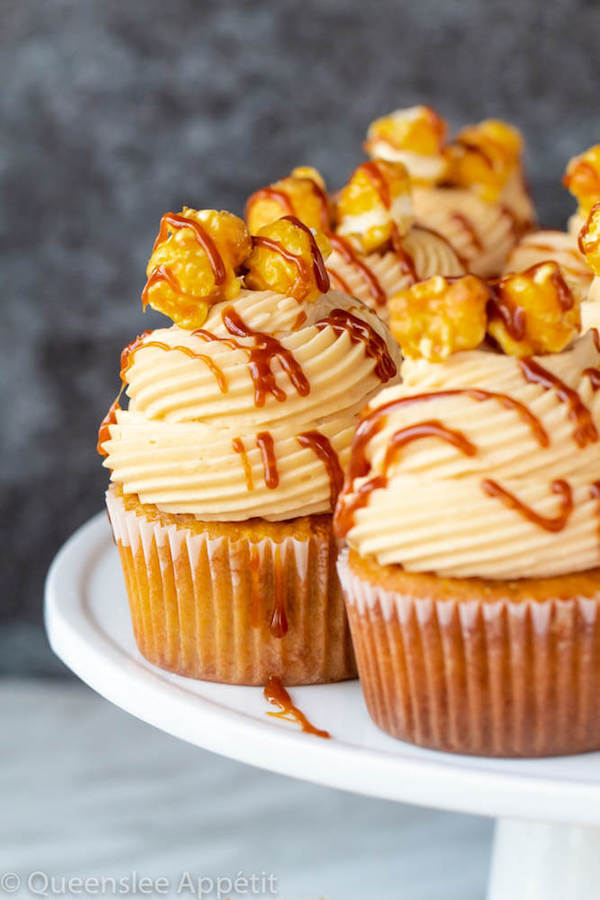 Caramel Popcorn Cupcakes — unique but delicious cupcakes! A dulce de leche cupcake made with fine caramel popcorn crumbs and filled with dulce de leche, then topped with dulce de leche buttercream!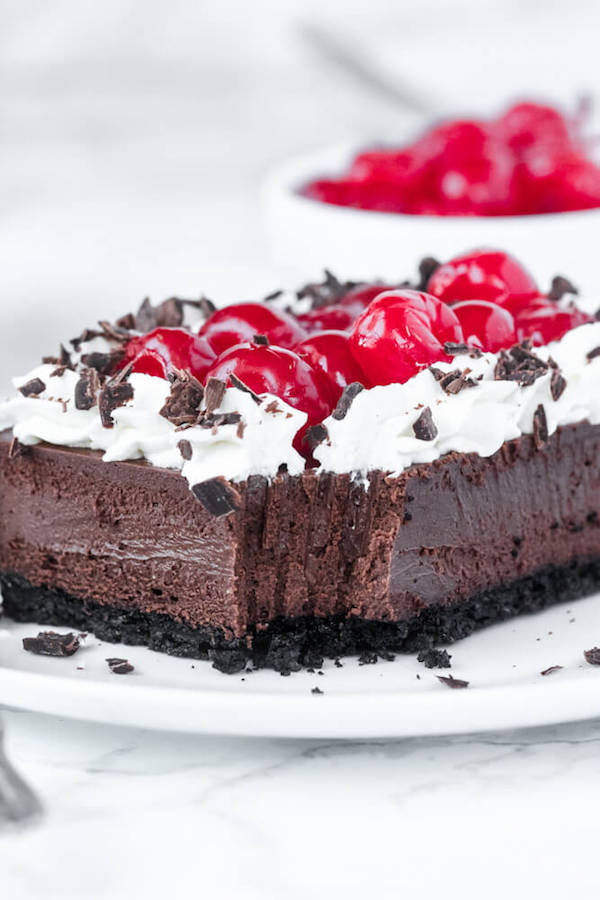 Black Forest Cheesecake Bars — decadent chocolate cheesecake bars topped with cherries and whipped cream for a yummy twist on the traditional cake.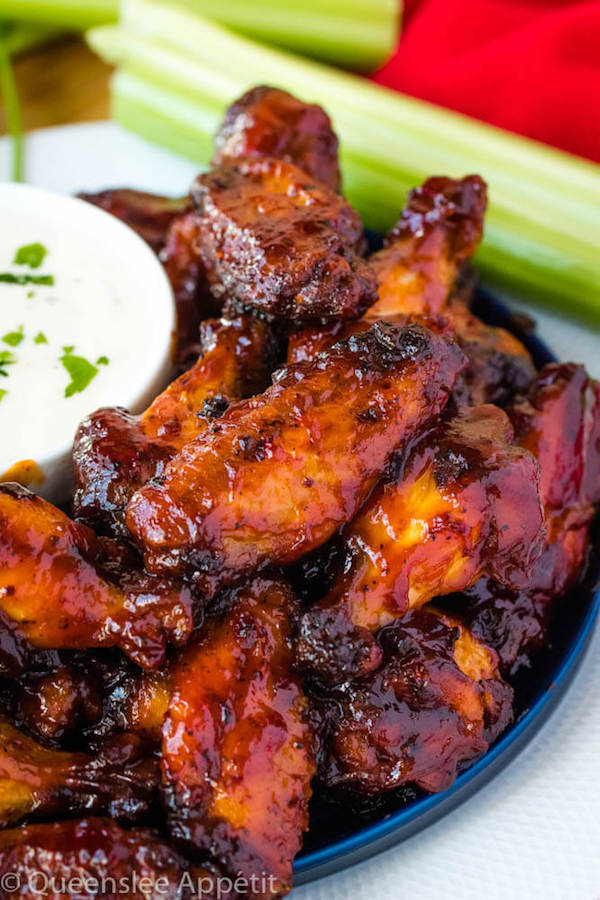 Honey BBQ Chicken Wings — my favourite chicken wing recipe EVER! The wings are seasoned to perfection and the sauce is finger licking good.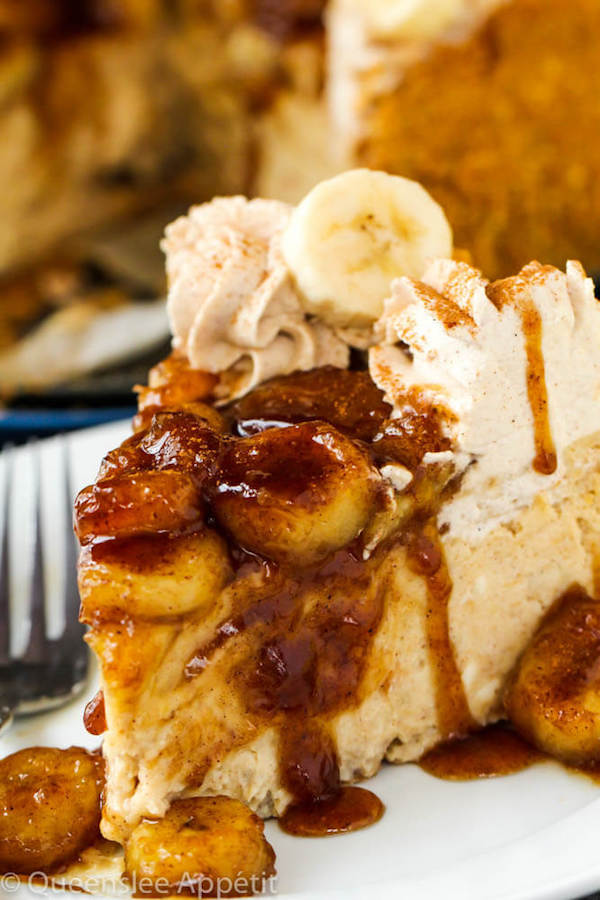 Bananas Foster Cheesecake — banana cinnamon cheesecake topped with bananas foster and cinnamon whipped cream!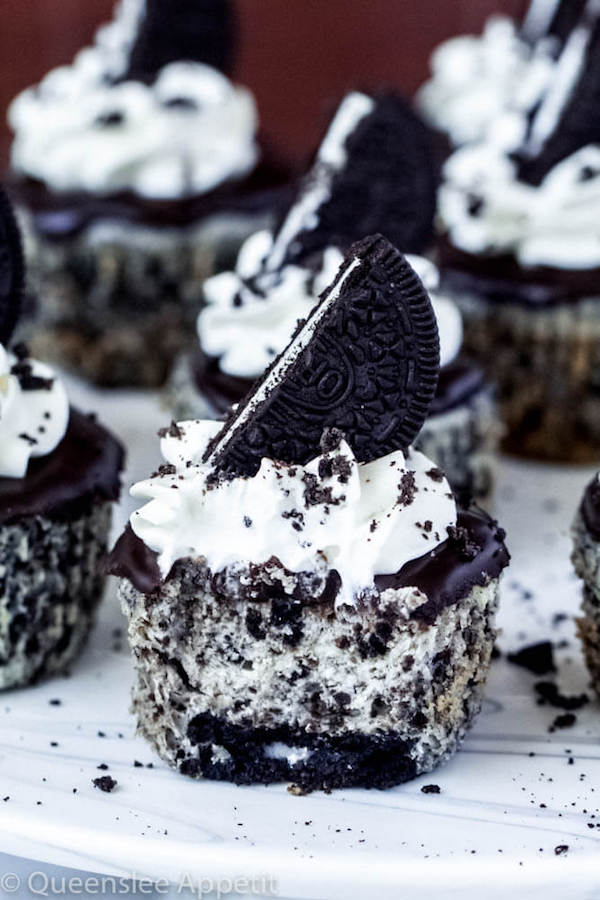 Mini Oreo Cheesecakes — the perfect treat for Oreo lovers. These mini cheesecakes are loaded from top to bottom in Oreos!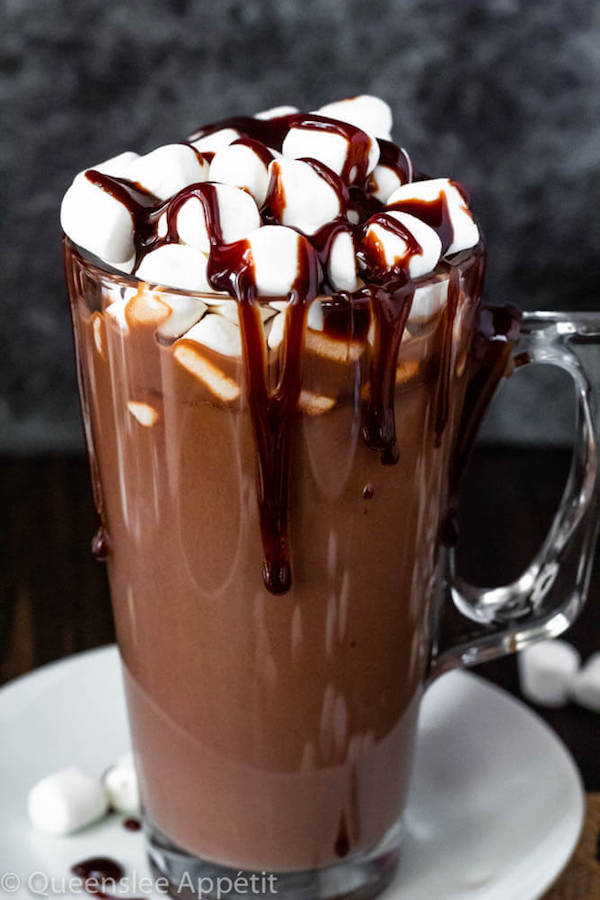 Best Ever Hot Chocolate — just a few simple ingredients and easy steps needed to make the best hot chocolate ever!
What was YOUR favourite Queenslee Appétit in 2019? Let me know in the comments below! Want me to share a certain recipe in 2020? Send me an email with your suggestions and I'll make it happen!
FOLLOW QUEENSLEE APPÉTIT
Like what you see? Make sure you're following Queenslee Appétit for more tasty recipes!
Pinterest | Instagram | Facebook | Twitter |
©QUEENSLEE APPÉTIT. All images & content are copyright protected. Please do not use my images without prior permission. If you want to republish this recipe, please re-write the recipe in your own words, or link back to this post for the recipe.