This classic Homemade Caramel Sauce is incredibly delicious and simple to make! Once you try this perfect caramel, you'll never go back to store-bought.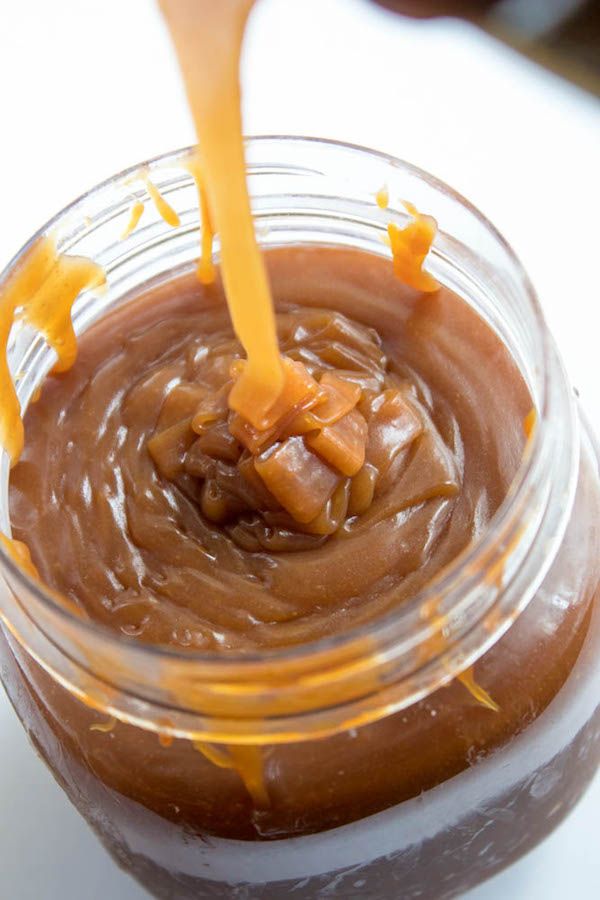 Who knew Caramel Sauce was so easy to make? Not me, that's for sure. I will admit, I did fail the first few times I tested this recipe. BUT DON'T WORRY! After making a few simple changes in my technique, I realized that making homemade caramel sauce was a whole 'lot easier than I thought!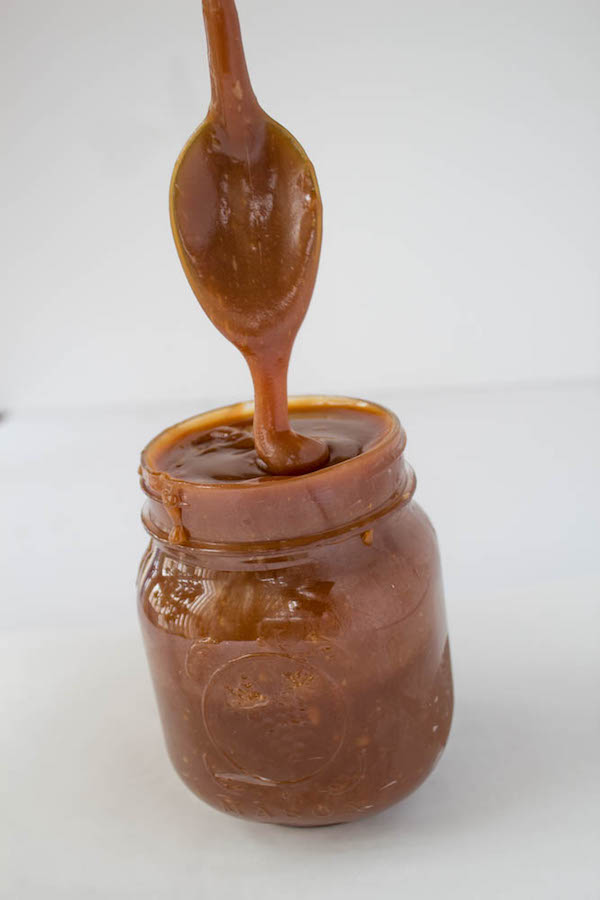 I recommend you practice this recipe now, because it'll be making an appearance in a lot of my upcoming recipes. For example, my Banana Caramel Cake recipe I'll be uploading soon! That's right, get excited.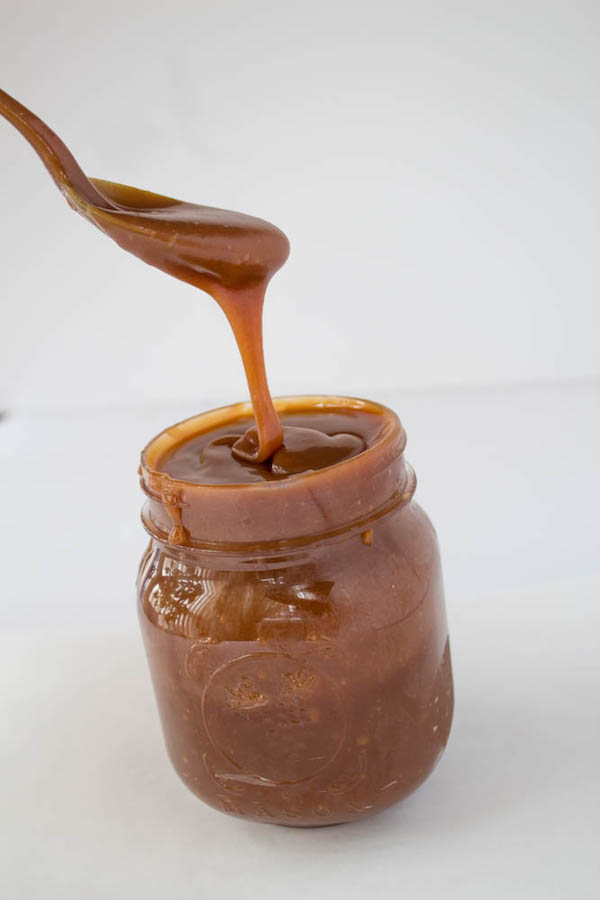 The first thing you want to do before you begin is measure out all of your ingredients ahead of time, especially the butter and cream, because you need to work fast when you begin adding them to the caramel. For this recipe, I used the "wet method", which basically means adding water to help dissolve the sugar, rather than letting it melt on its own. I added a teaspoon of corn syrup to help prevent the sugar from crystallizing, so you won't have to worry about constantly brushing the sides with water. It's also a good idea to use a large non-stick saucepan as the caramel will rise while bubbling, so you want your pot to have enough room so the caramel won't spill over.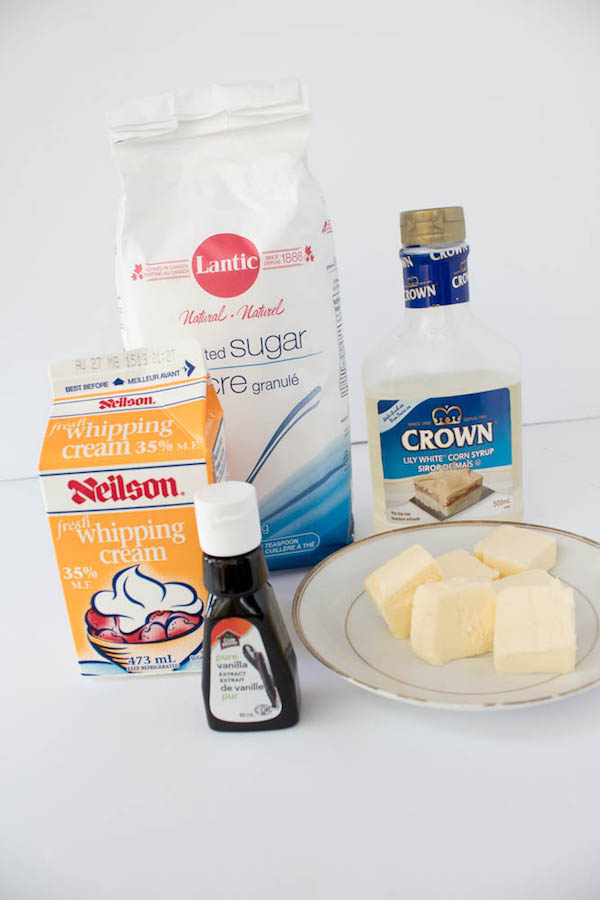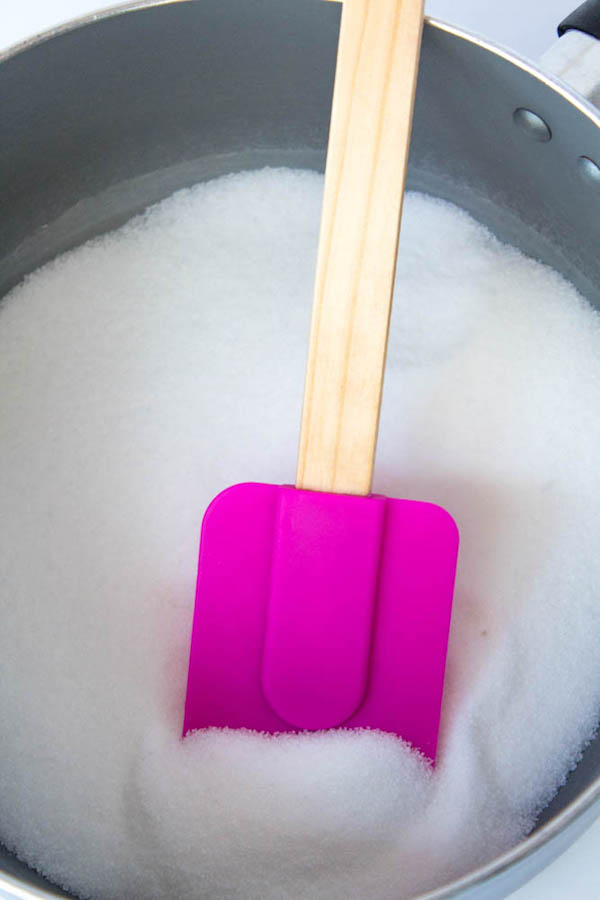 Are all your tools and ingredients ready? GREAT! Let's make some caramel.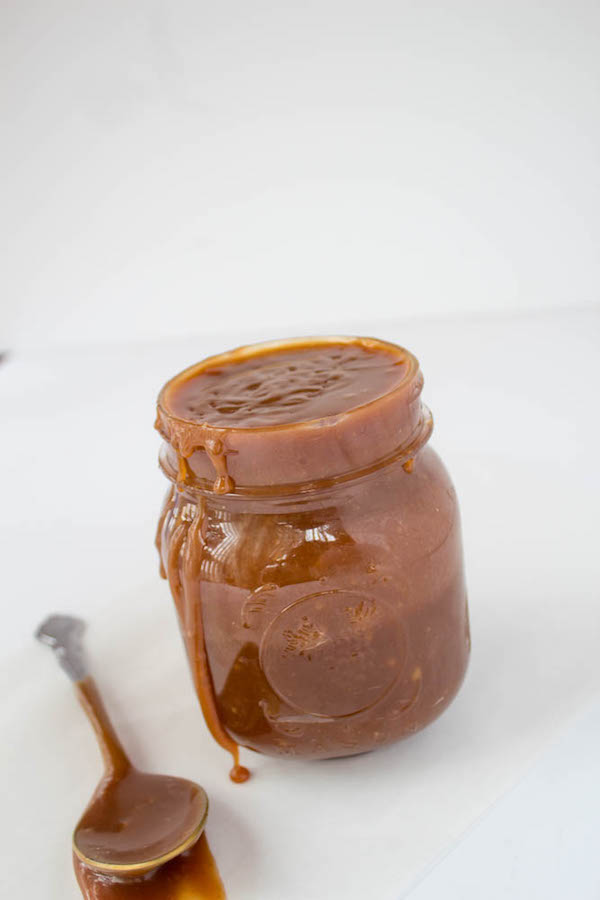 To begin, mix the sugar, water and corn syrup together in the saucepan with a heat-resistant rubber spatula or a wooden spoon. After that, no more mixing. Trust me, it won't end well. This is one of the reasons my first few attempts failed.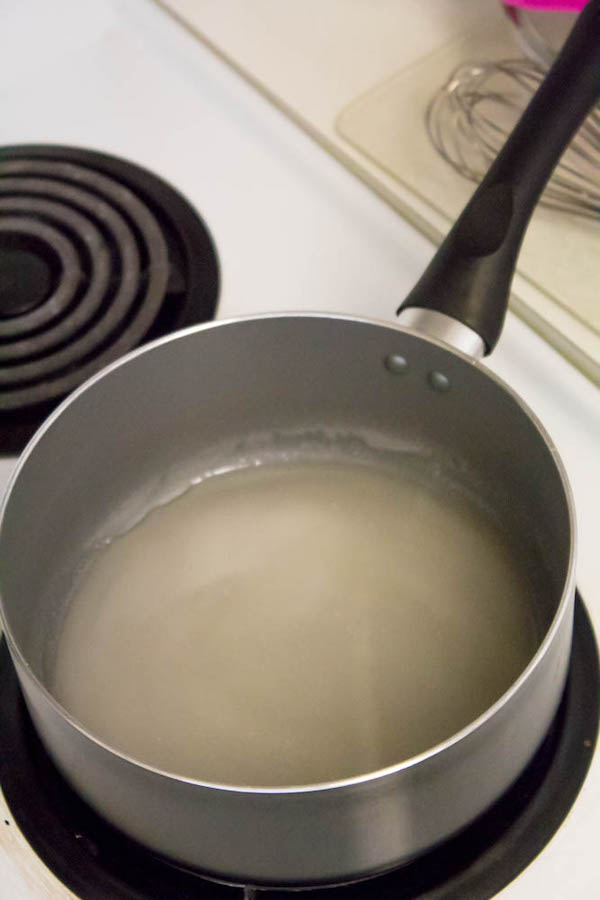 Now we can turn on the stove, and cook it until it begins to bubble and turn into a deep amber caramel colour. You may pick up the pan and swirl it around occasionally if you want to stir, but do NOT use a spatula.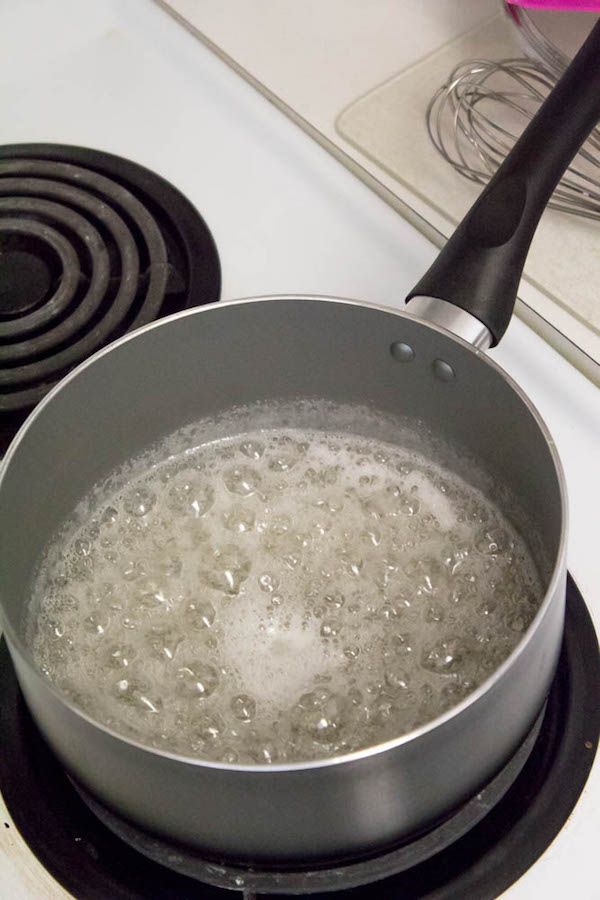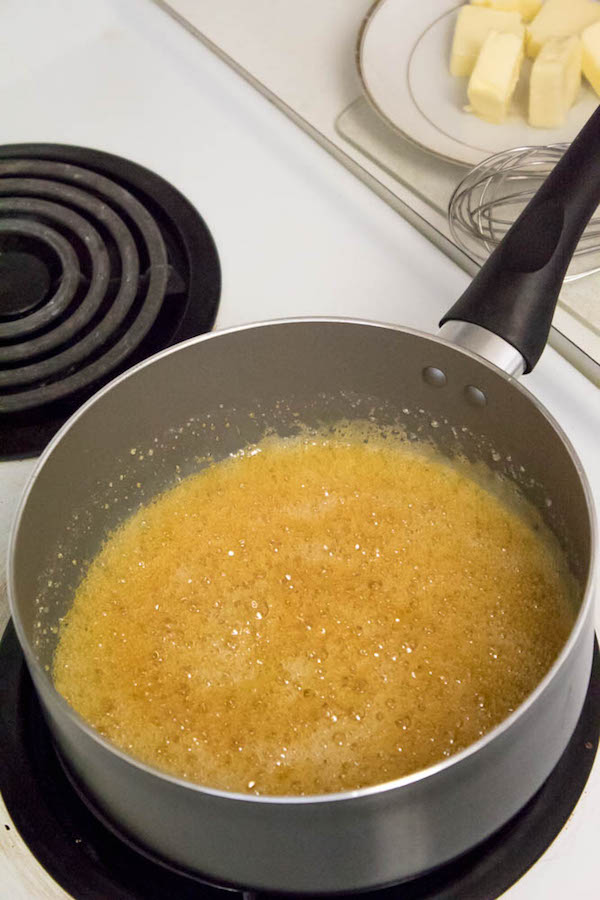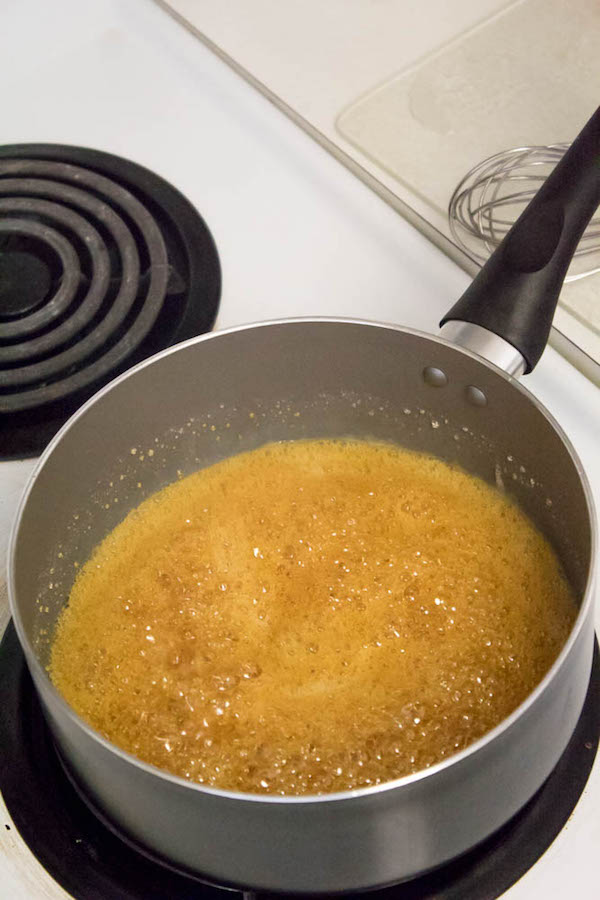 Keep your eyes glued to that caramel, because Lord GOD this thing can burn fast! As soon as the sugar is a nice golden colour, add the cubed butter all at once and whisk, whisk, WHISK!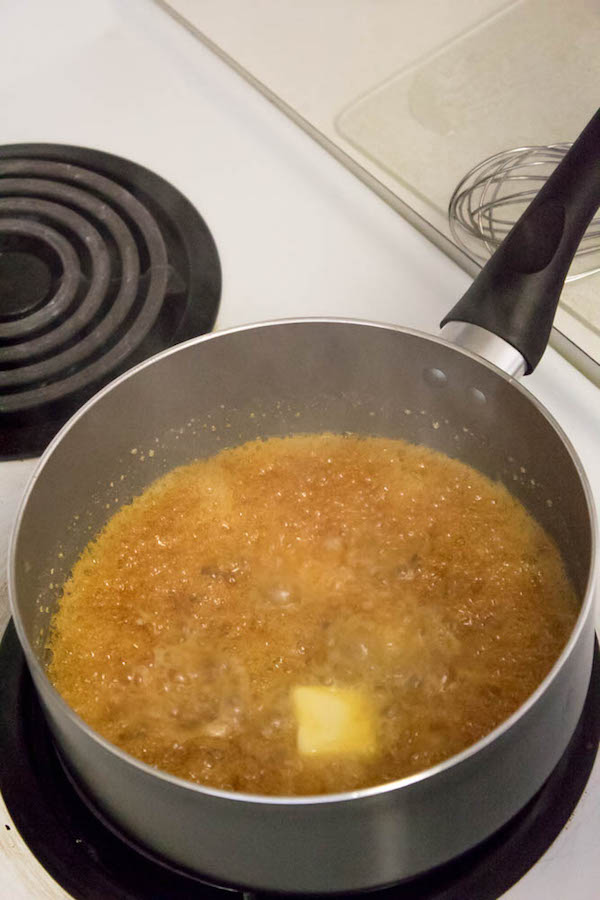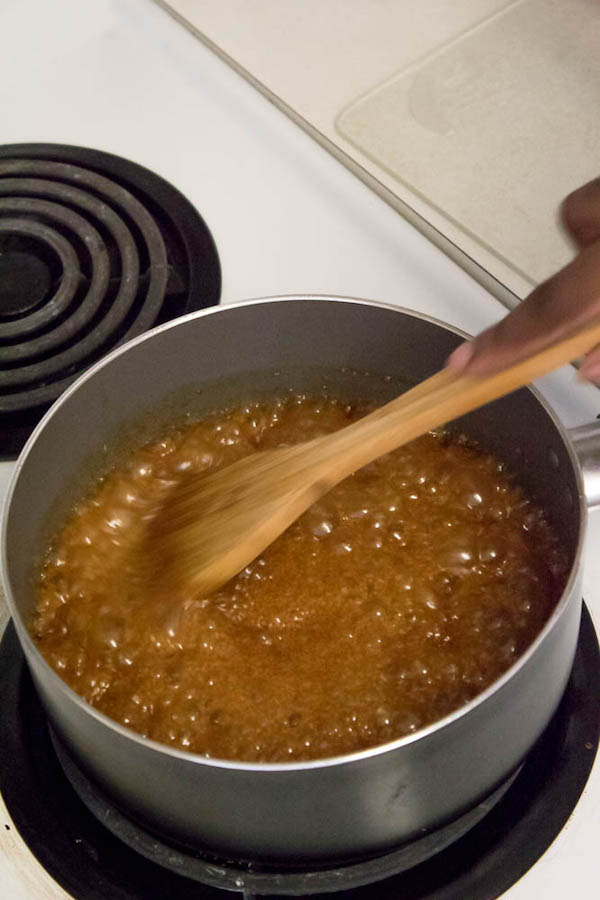 Once the butter is combined, remove the pot from the heat and immediately (but slowly) pour in the heavy cream while whisking vigorously! I recommend holding a dish towel or wearing an oven mitt (like I did) as the steam can get pretty darn hot. You can leave the caramel as is, or you can add a little vanilla, which I think makes this caramel all the more delicious.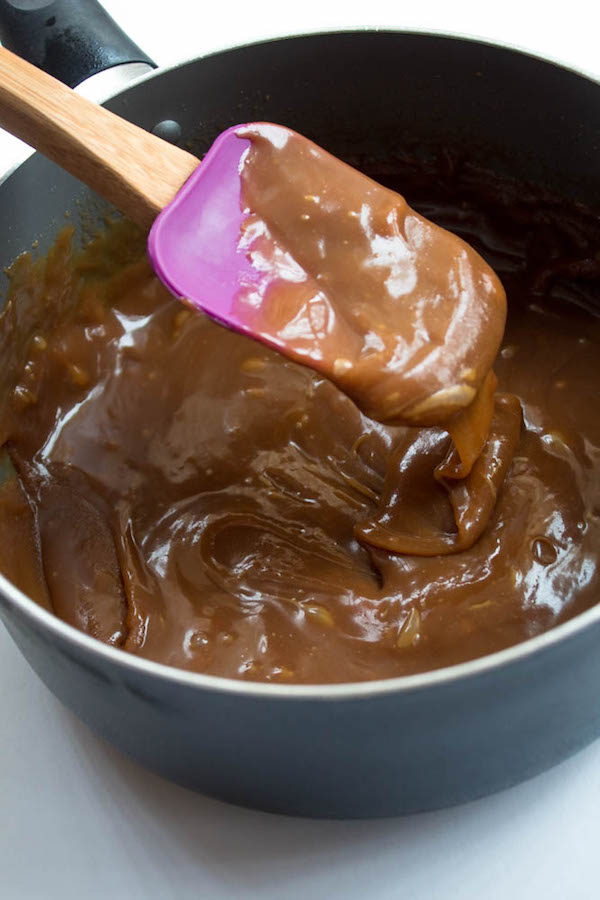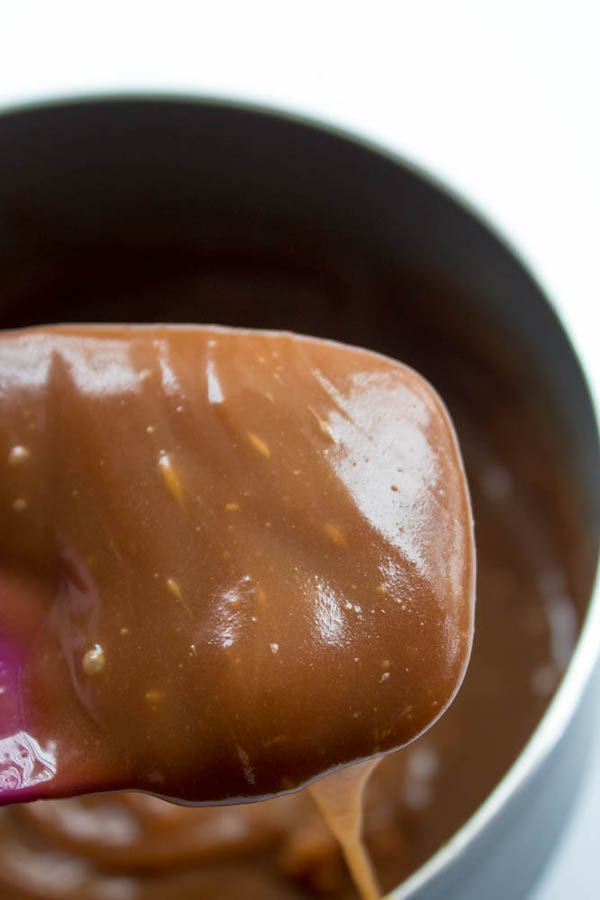 Allow the caramel to cool to room temperature, then pour it into a jar and store it in the refrigerator. As it cools, it will thicken up into a beautiful, mouth-watering caramel that you can use as a topping for ice-cream or any dessert!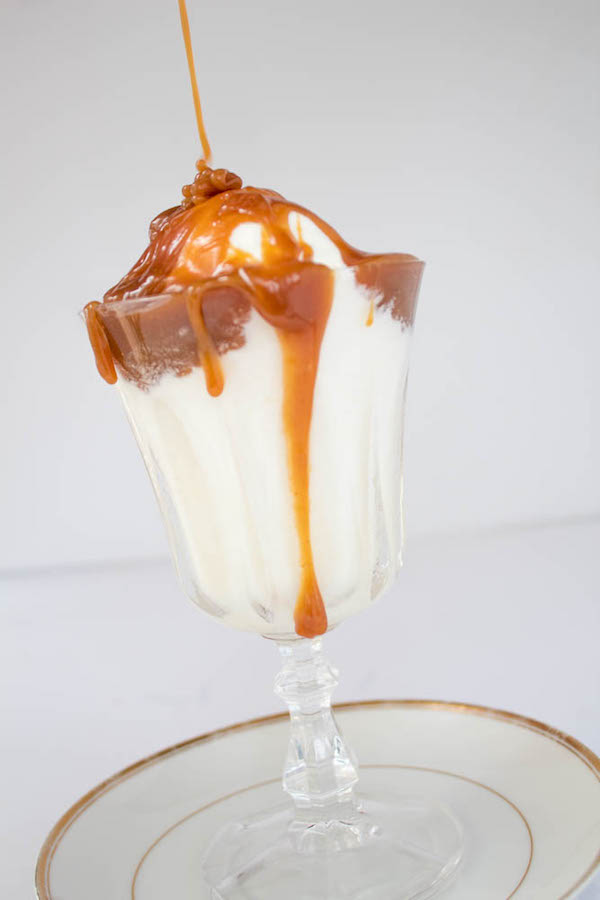 Recipes to make with this Homemade Caramel Sauce: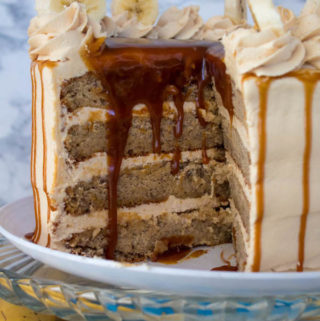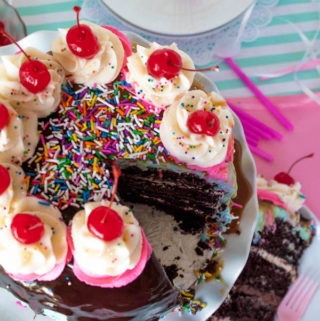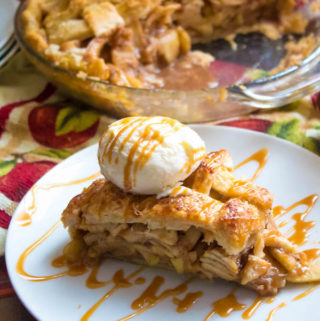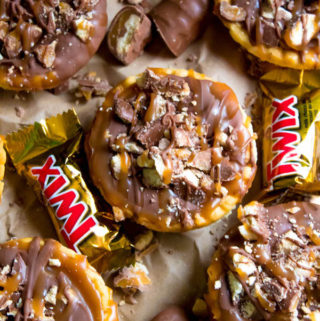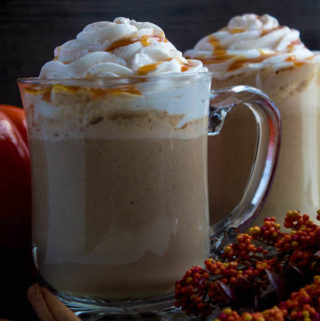 Let's get baking!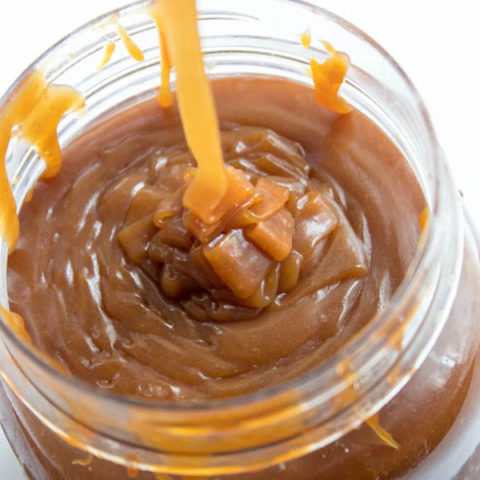 Homemade Caramel Sauce
Beautiful, thick, mouth-watering homemade caramel sauce that you can use as a topping for ice-cream or any dessert!
Ingredients
Caramel Sauce:
1 cup granulated sugar
¼ cup water
1 teaspoon light corn syrup
6 Tablespoons unsalted butter, cubed
½ cup heavy cream
½ teaspoon pure vanilla extract (optional)
Instructions
For the Caramel Sauce:
Put the sugar, water and corn syrup into a large heavy-bottomed non-stick saucepan. Stir together with a rubber spatula until combined. Heat mixture over medium heat until the sugar is dissolved and begins to bubble, picking up the pot and swirling around occasionally to stir, 3-4 minutes.
Let sugar boil until it turns a deep amber caramel colour, 8-10 minutes. Keep a close eye on the pot as the sugar can easily burn and you would have to start over again.
Add the cubes of butter and stir constantly using a heat resistant rubber spatula or wooden spoon, until melted and combined.
Remove from heat and slowly pour in the heavy cream while stirring vigorously, it will begin to bubble up furiously. Stir in the vanilla (optional).
Let caramel cool before pouring into a jar or airtight container. Store in the refrigerator for up to a month.
Notes
•If you want a thinner caramel, use 1 cup of heavy cream.
Bon Appétit!
Love, Dedra ❤️
Did you make a recipe? I'd love to see how it turned out! Post a picture on Instagram and tag me @queensleeappetit and use the hashtag #queensleeappetit.

This post may contain affiliate links. Please see my full disclosure policy for details.