Perfect, homemade, creamy and tart lemon curd. Amazing addition to your favourite desserts, or just eating with a spoon!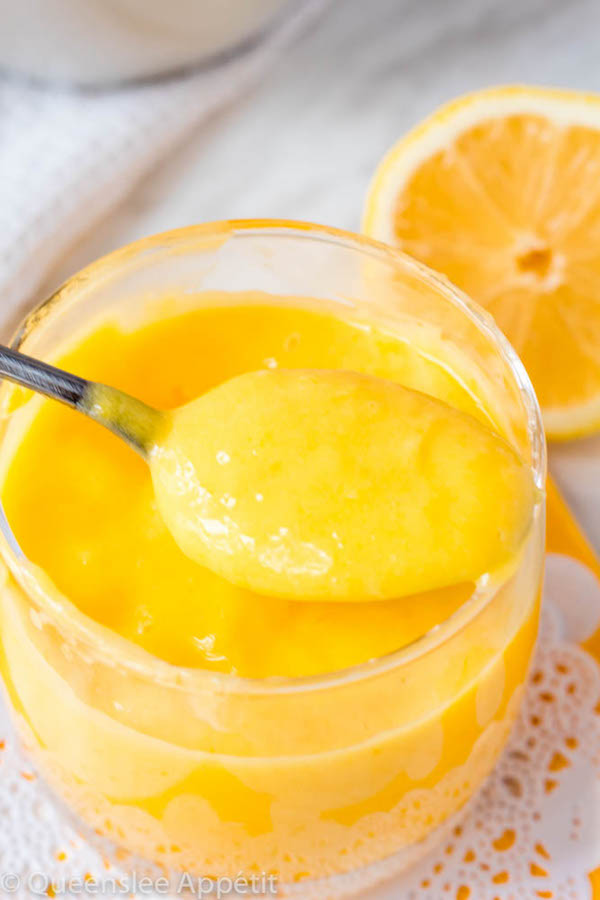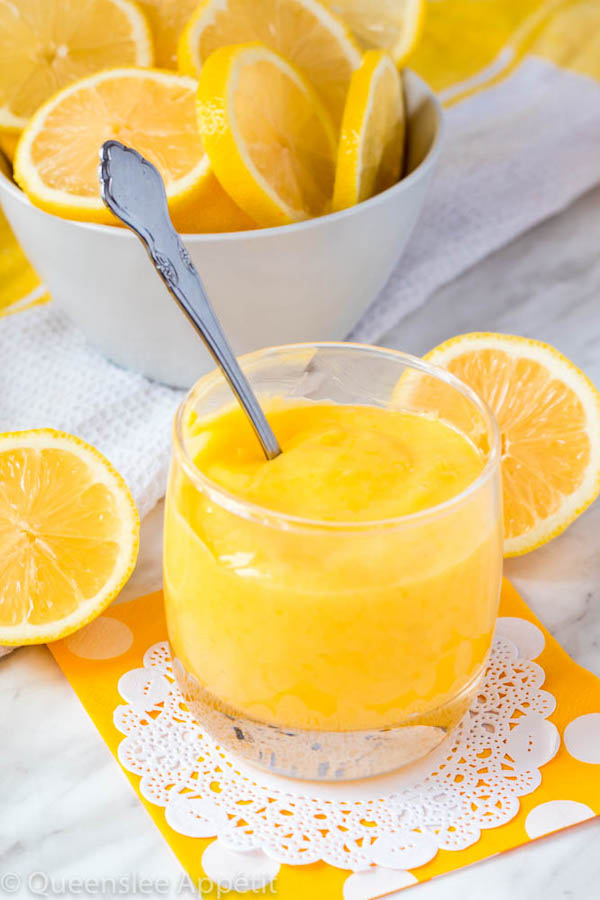 Post updated 08/14/18
So I'll admit, this is the first time I've made and tasted lemon curd. I was so nervous when I attempted this citrus dessert, especially since this is my own recipe. Although, I did do a ton of research to see how the hell you make this thing. So after nervously separating my eggs and squeezing a crapload of lemons, I finally took a shot at making lemon curd...and it was a SUCCESS!
I can't believe how easy this was to make. Don't get me wrong, it was pretty time consuming, but by God it was simple. So beginners DO NOT FRET, as long as you prepare your ingredients ahead of time, whisk them together over heat for a few minutes, stir in some butter then let it chill and BAM! Perfect Lemon Curd ready for your consuming.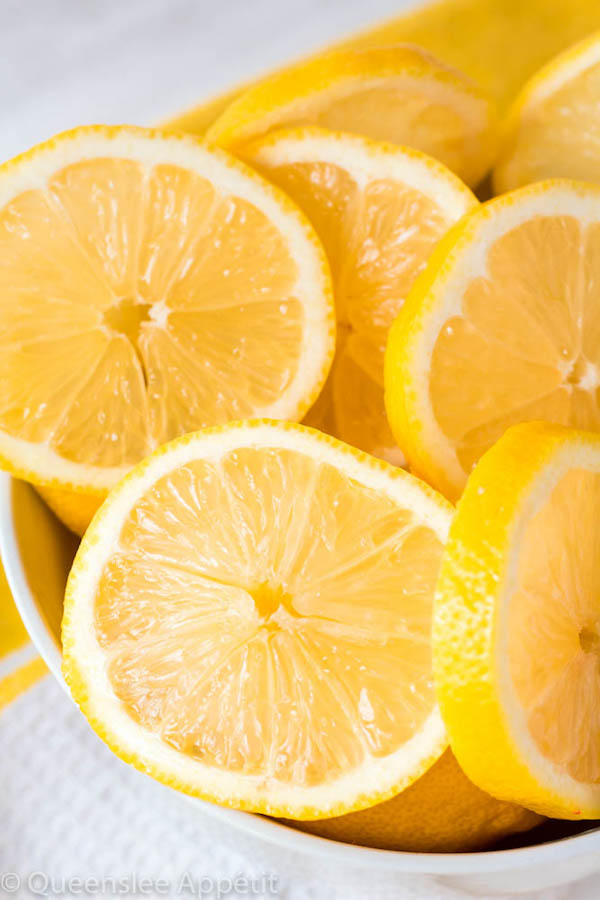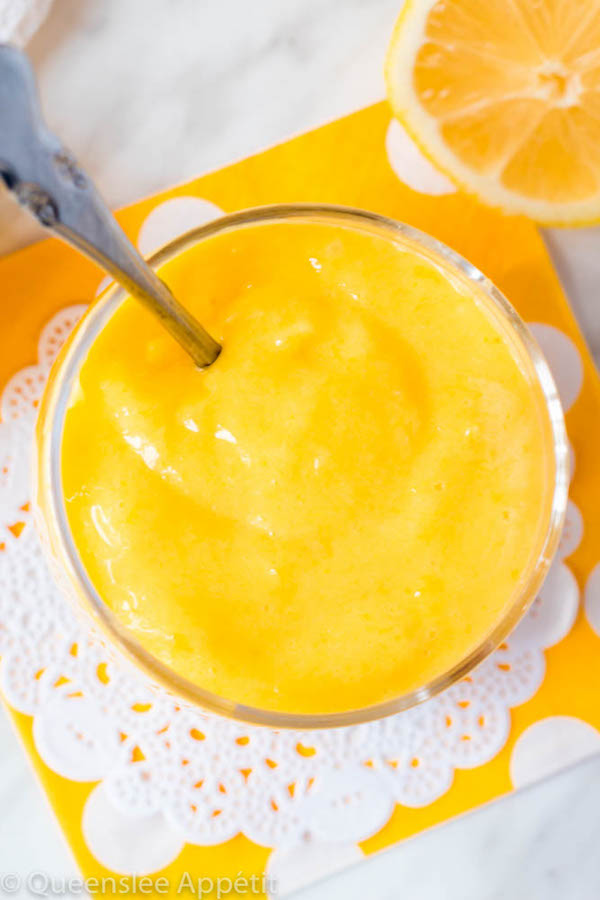 Speaking of consuming, since this was also my first time tasting lemon curd, I had no idea what to expect. A million google searches of "wtf is lemon curd supposed to taste like" and about 50 spoonfuls later, I realized that it was supposed to taste like.......lemons. Decadent, smooth, creamy and tart lemons. Sounds about right.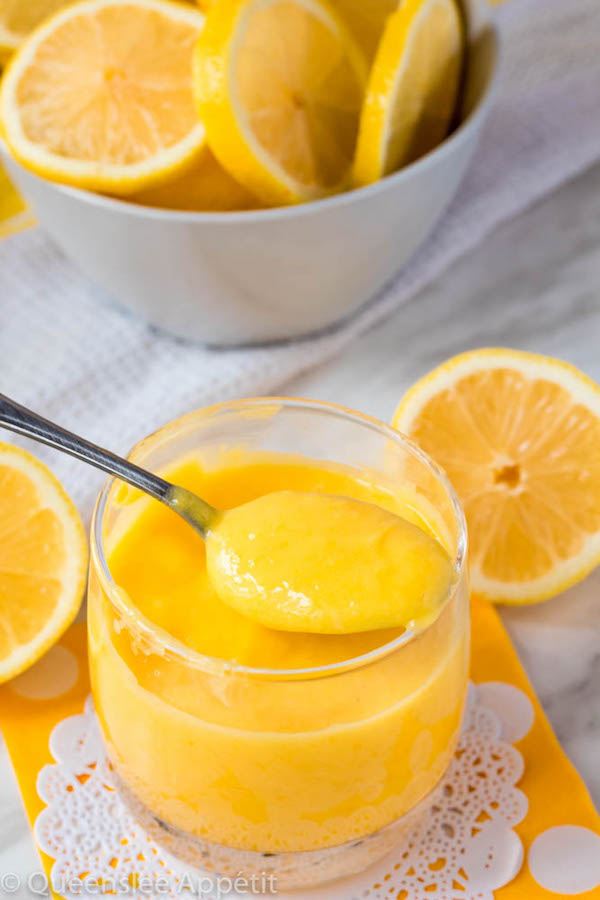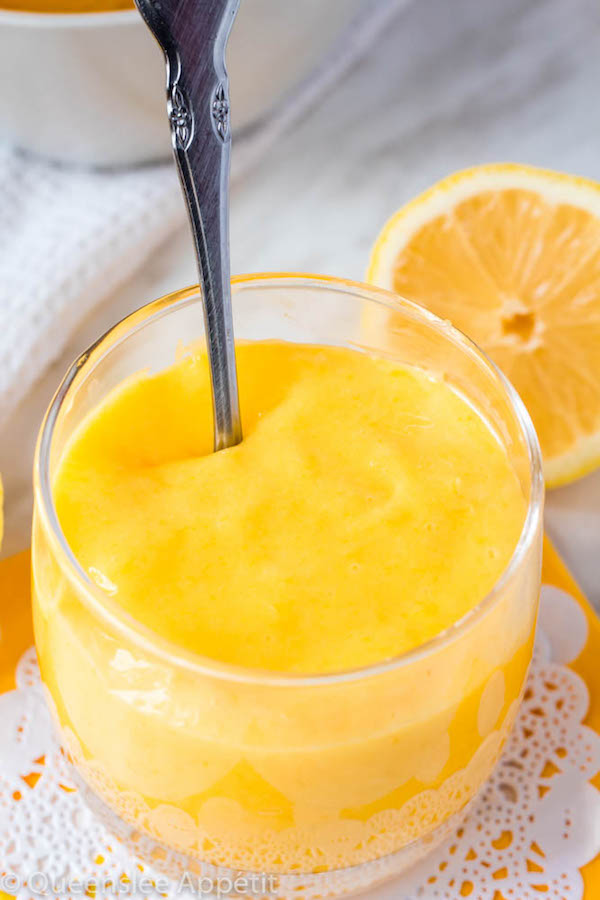 I'm not really a fan of lemons in general, but I couldn't stop eating this! That's how good it is! So I imagine lovers of lemons will find this 10x more amazing than I do.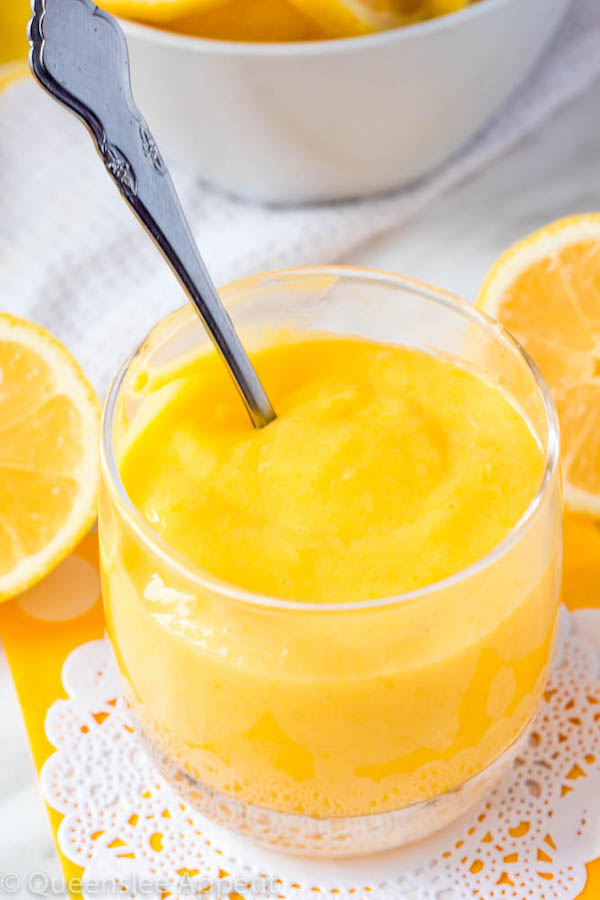 Things to Do With Lemon Curd
As tempting as eating a jarful of lemon curd by itself sounds, there are plenty of other ways you can use it, for example:
Fill a cake, cupcakes, donuts, crepes, macarons etc.
Spread it on scones, biscuits, toast etc.
Topping for ice-cream
Top a cheesecake (like this Lemon Meringue Cheesecake!)
Fill a baked tart shell, chill it, broil the top and dust it with powdered sugar for a delicious lemon tart
Use it as a dip for fruits or biscuits
And you can use it to fill my incredible Lemon Meringue Sugar Cookie Sandwiches
The possibilities are ENDLESS!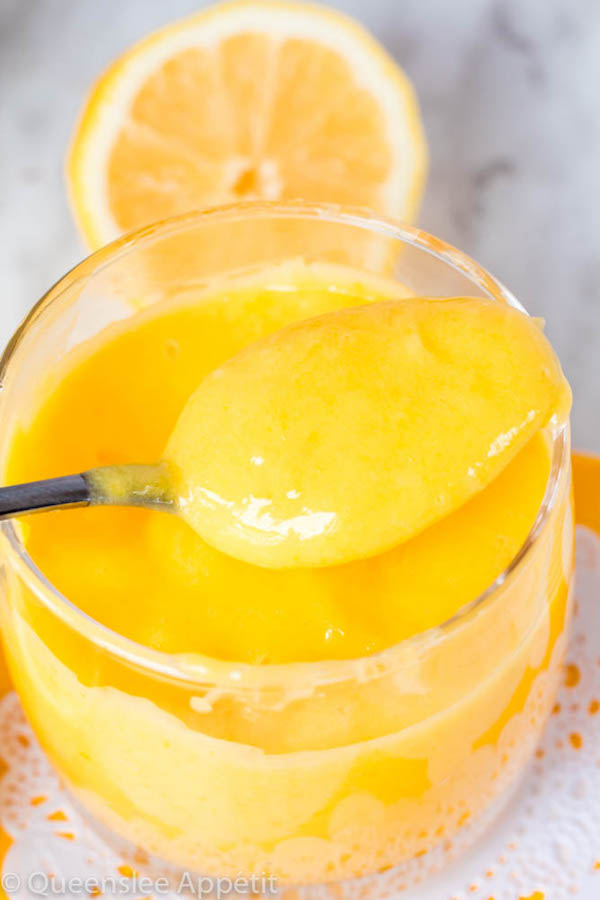 >>PIN ME FOR LATER<<

FOLLOW QUEENSLEE APPÉTIT
Like what you see? Make sure you're following Queenslee Appétit for more tasty recipes!
Pinterest | Instagram | Facebook | Twitter |
Did you make a recipe? I'd love to see how it turned out! Follow me on Instagram and use the hashtag #queensleeappetit so I can see all of the Queenslee Appétit recipes you've made!
Have any questions about the recipe? Contact me here, and I'll be happy to help!
Let's get baking!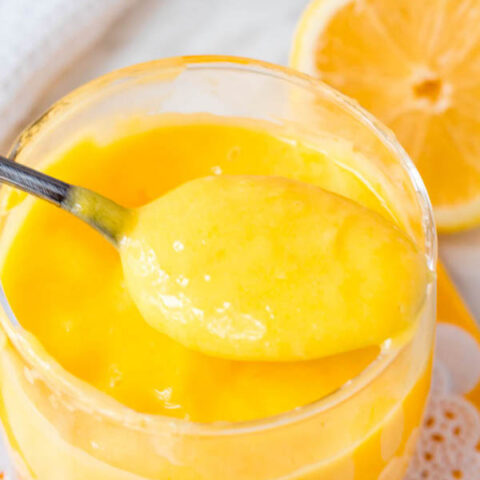 Perfect Lemon Curd
Perfect, homemade, creamy and tart lemon curd. Amazing addition to your favourite desserts, or just eating with a spoon!
Ingredients
8 large egg yolks
1 cup-1 and ¼ cup (201g-251g) granulated sugar (depending on how sweet you want it)
1 and ½ Tablespoons finely grated lemon zest (zest of 2 lemons)
¾ cup lemon juice (3-4 lemons)
½ cup (115g) unsalted butter, chilled and cubed
Instructions
Bring an inch of water to a simmer in a large saucepan over medium heat. Once it begins to simmer, turn heat to low so the water doesn't begin to boil.
Add egg yolks and sugar to a separate large heat-proof bowl and whisk vigorously for about 1 minute, until smooth.
Add lemon zest and juice and whisk until smooth. Place bowl over the saucepan of simmering water and cook, whisking constantly (using whisk at first, then switching to a wooden spoon halfway through) until mixture thickens, about 15-20 minutes. You will know the curd is ready when it coats the back of a wooden spoon.
Once thickened, remove bowl from heat and stir in the butter one cube at a time until melted and combined.
Once all of the butter is combined, strain curd through a fine-mesh sieve and discard the lemon zest and any cooked eggs.
Transfer curd to another bowl and place plastic wrap right on top of the surface to prevent it from forming a skin while cooling. Refrigerate until well chilled, about 4 hours or overnight.
Store in an airtight container or jar in the refrigerator for up to 2 weeks.
Notes
Lemon curd can be stored in the freezer for a few months or even a year. Allow the curd to thaw in the refrigerator for 24 hours before using.
Recommended Products
As an Amazon Associate and member of other affiliate programs, I earn from qualifying purchases.
Nutrition Information:
Yield:

2 cups
Serving Size:

1
Amount Per Serving:
Calories:

833
Total Fat:

67g
Saturated Fat:

36g
Trans Fat:

0g
Unsaturated Fat:

28g
Cholesterol:

958mg
Sodium:

317mg
Carbohydrates:

32g
Fiber:

1g
Sugar:

27g
Protein:

27g
MORE LEMON CURD RECIPES YOU WILL LOVE
Lemon Meringue Sugar Cookie Sandwiches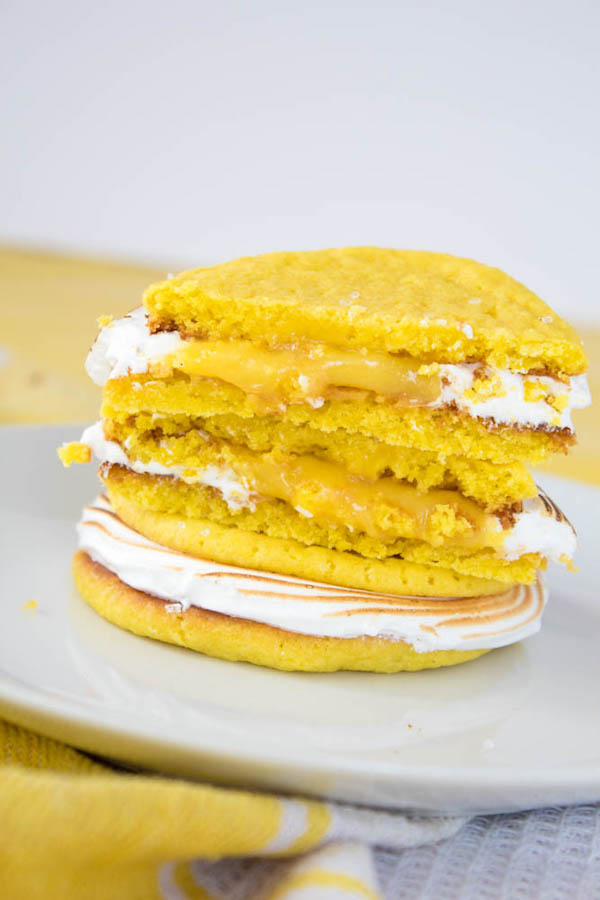 Bon Appétit!
Love, Dedra ❤️
Did you make a recipe? I'd love to see how it turned out! Post a picture on Instagram and tag me @queensleeappetit and use the hashtag #queensleeappetit.