Chocolate Lovers, welcome! This is the chocolatiest, chocolatey, chocolate milkshake of all time. Oops, did I say "milkshake"? I meant FREAKSHAKE! Warning: this recipe is not for the faint of heart.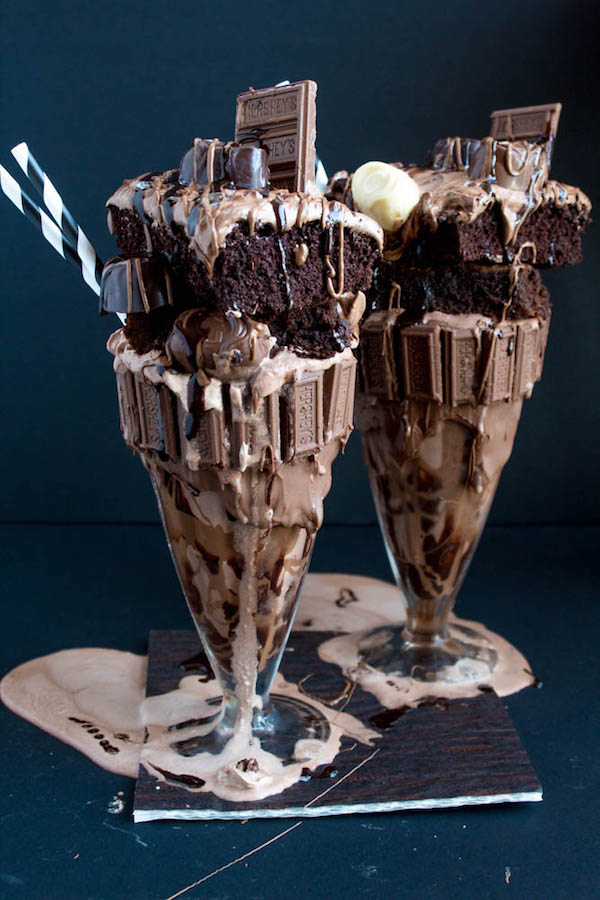 In honour of National Chocolate Milkshake Day, I made the Ultimate Chocolate Lovers Freakshake! I decided to make a Freakshake instead of a regular milkshake, because I just can't do anything plain, it's not apart of me.
Freakshakes are right up my alley, because the entire point is to be over the top and extra, which is how we love to do things over here.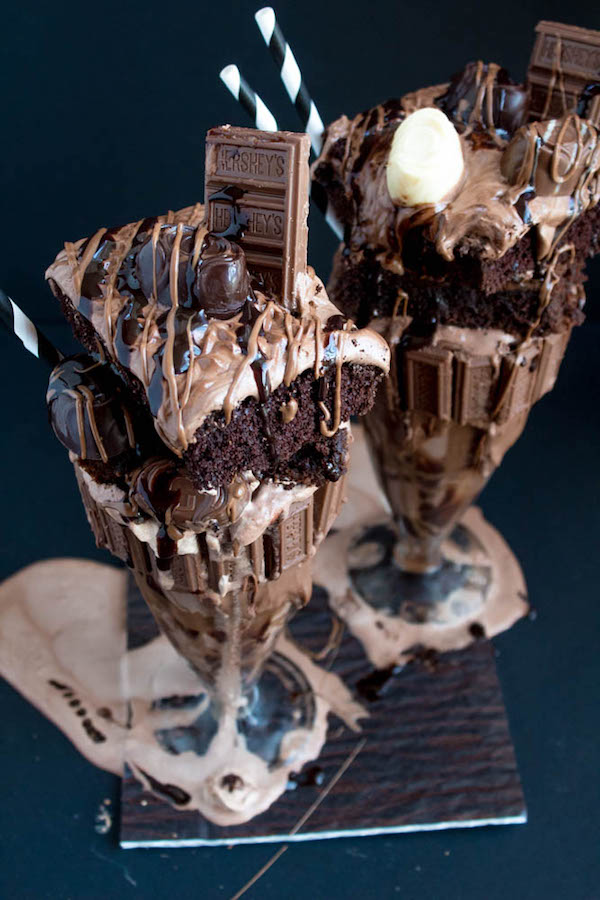 Anyone who knows me knows that I am the ULTIMATE chocolate lover! Have been since I was a baby (I'm serious, I'm completely covered in chocolate in most of my baby pictures).
Chocolate is just the greatest thing ever created, I can't get enough! I'm actually ashamed at the lack of chocolate dessert recipes I have on here, but that'll change. This is just the beginning of all of the extreme chocolate recipes I'll be posting in the future.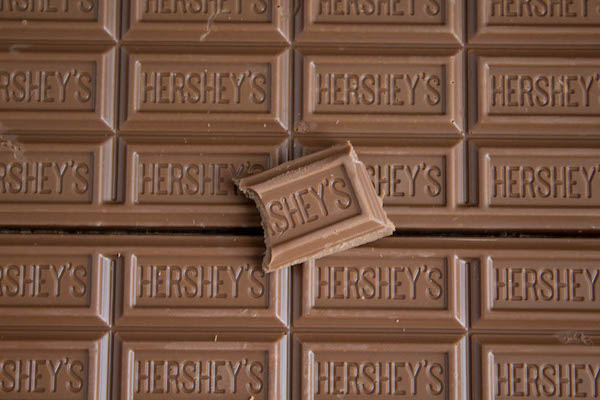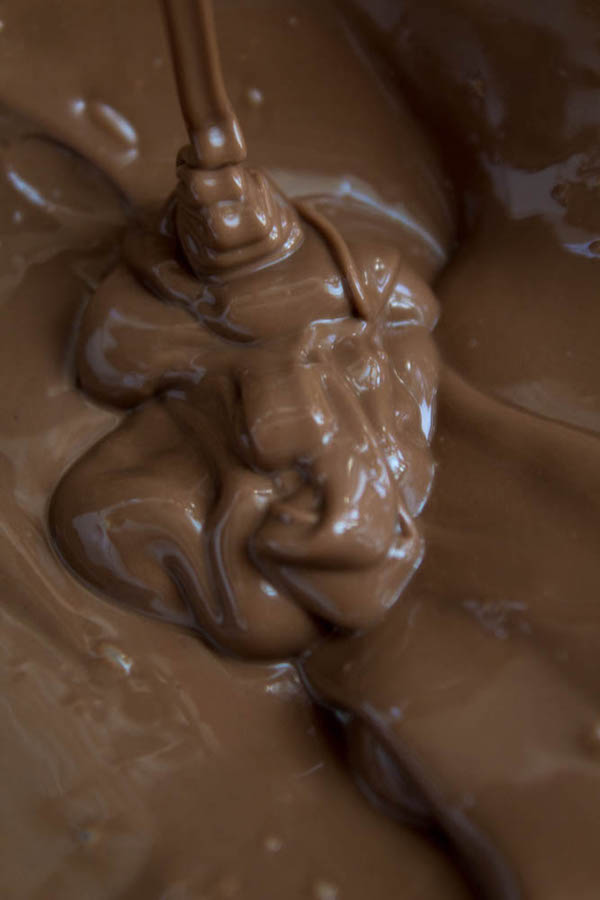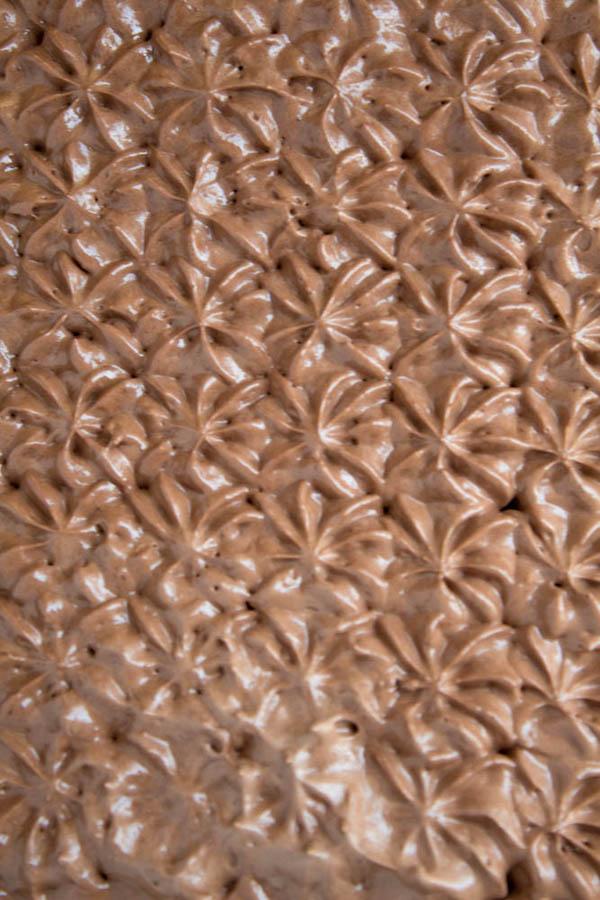 The milkshake itself is enough to make a chocoholics knees go weak, but I decided to jazz it up by topping it with the best chocolatey desserts! I just went chocolate crazy, then this masterpiece was created!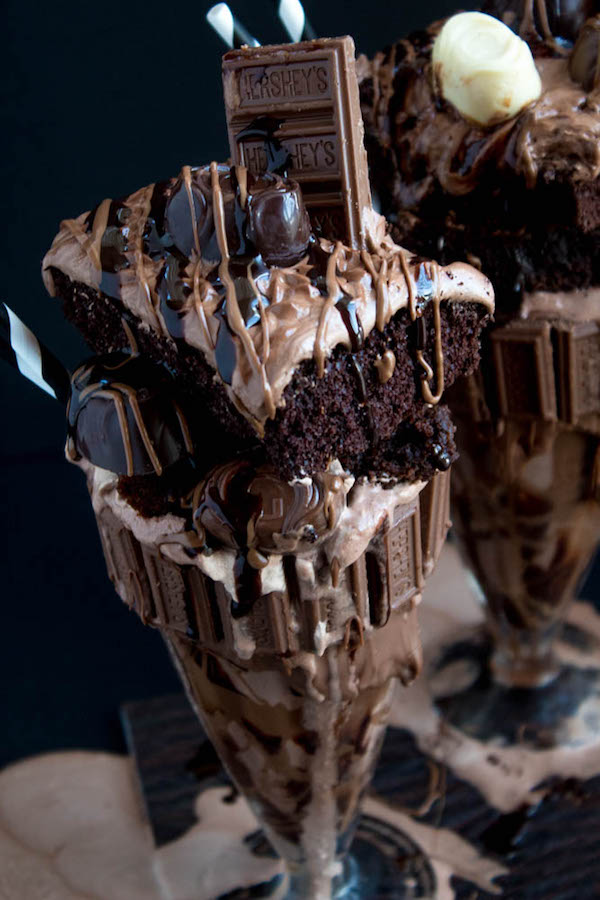 Despite its wild and intimidating appearance, this milkshake is nowhere near difficult and takes absolutely no time to make. The only complicated part of this milkshake is the rim, and that's only because the darn chocolate kept slipping off. No worries, just pop it in the freezer for a few minutes and it should stay in place.
I also recommend you don't fill the milkshake to the top of the glass. As you can see, I made quite a mess.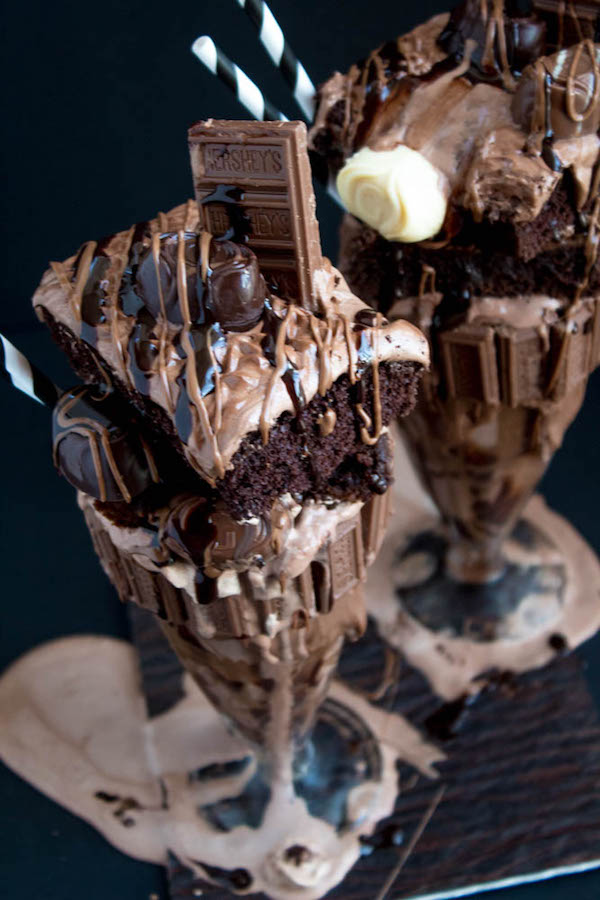 I made this milkshake to fit my preference, but you could top this Freakshake with any of your personal favourite chocolate goods. You could also leave out all of the toppings and enjoy this milkshake on its own. Don't worry, I'll understand, I could barely finish this milkshake on my own.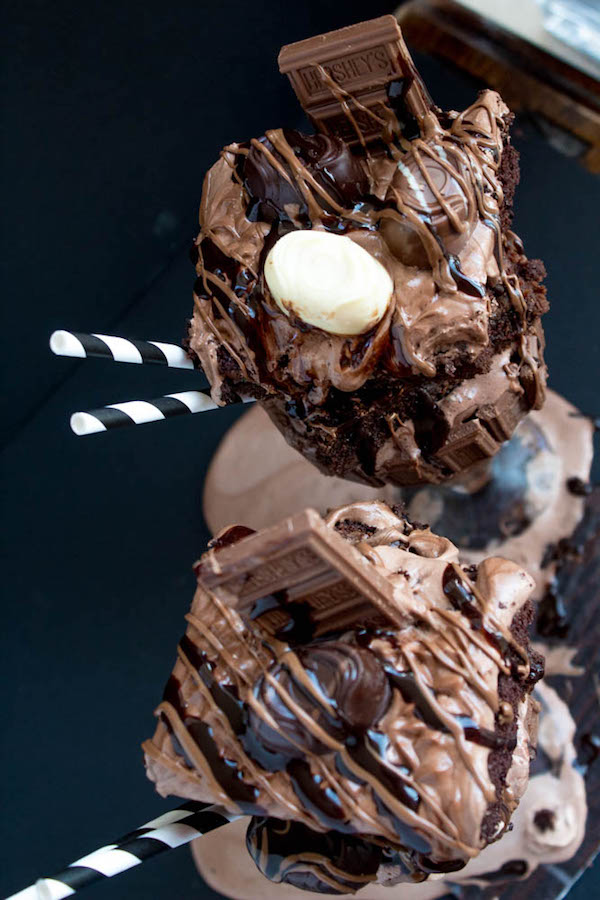 To begin, I smeared the milkshake glasses rim with melted chocolate, then stuck on some Hershey's bar pieces. Then I swirled some more melted chocolate and chocolate sauce inside of this glass. I wanted this milkshake to DROWN in chocolate, and by God it did.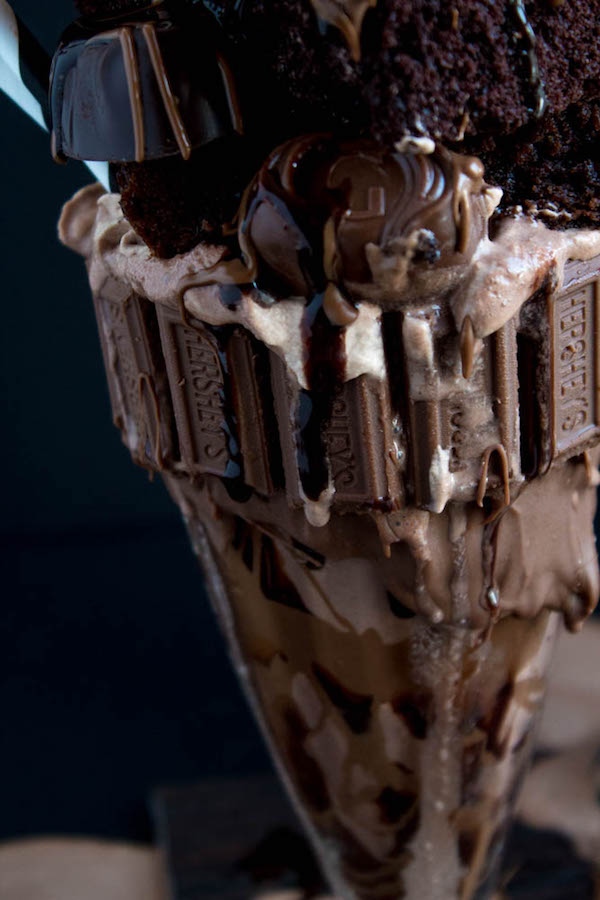 The milkshake itself is really easy to make, and only requires 3 ingredients: chocolate ice cream, heavy cream OR milk, and hot fudge sauce. I used chocolate chunk ice cream, again because I wanted this milkshake to be fit for the ultimate chocolate lover!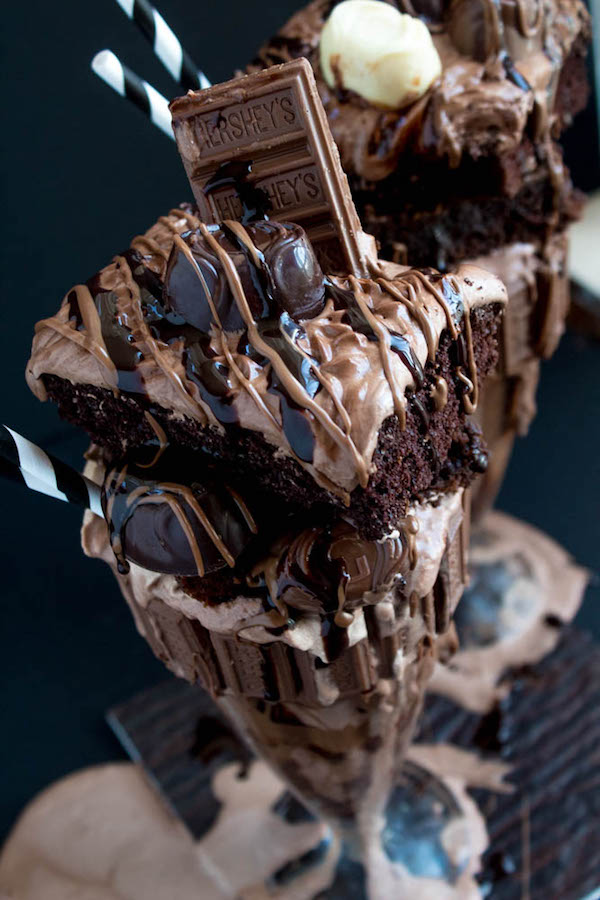 Finally, I topped these mega milkshakes with chocolate whipped cream, chocolate curls, brownies, chocolate cake, chocolate truffles and Hershey's bars!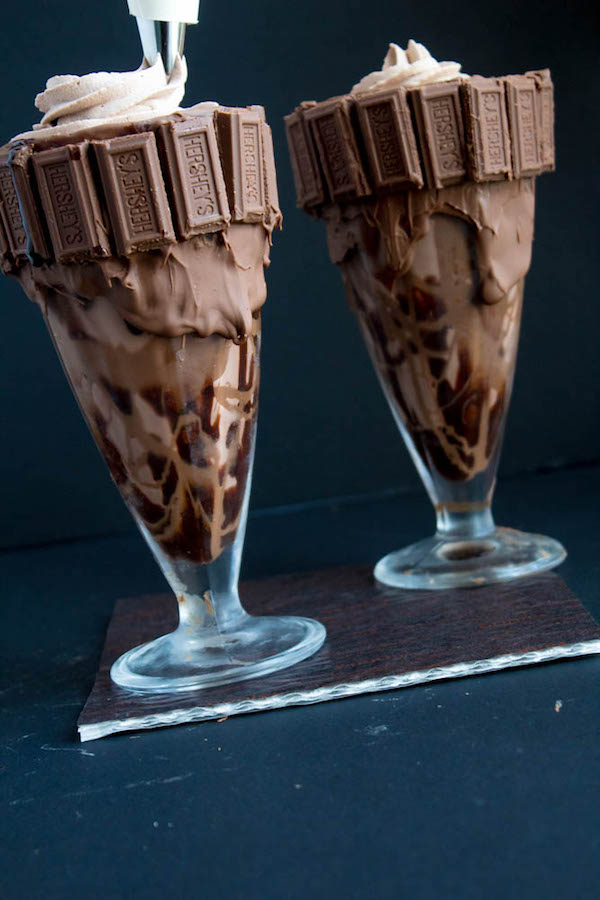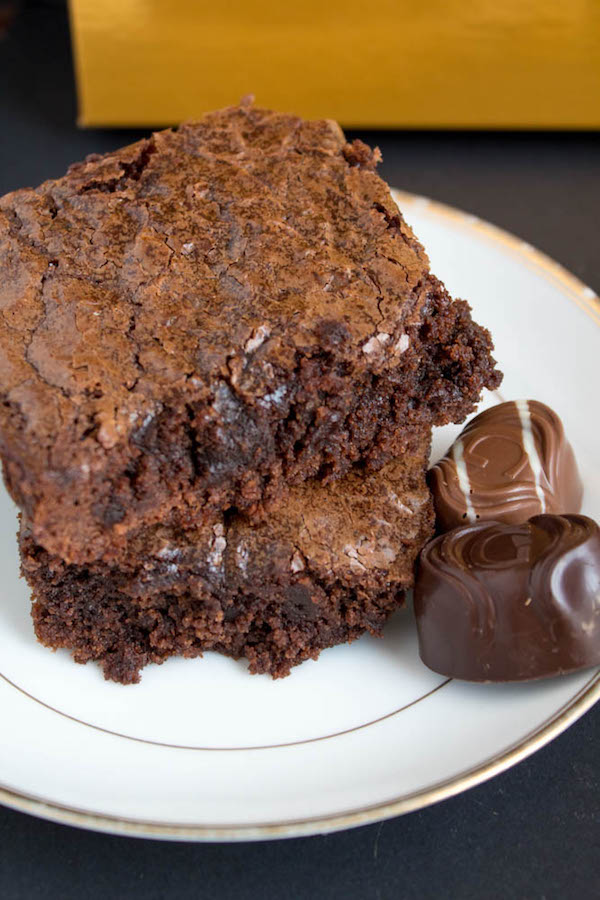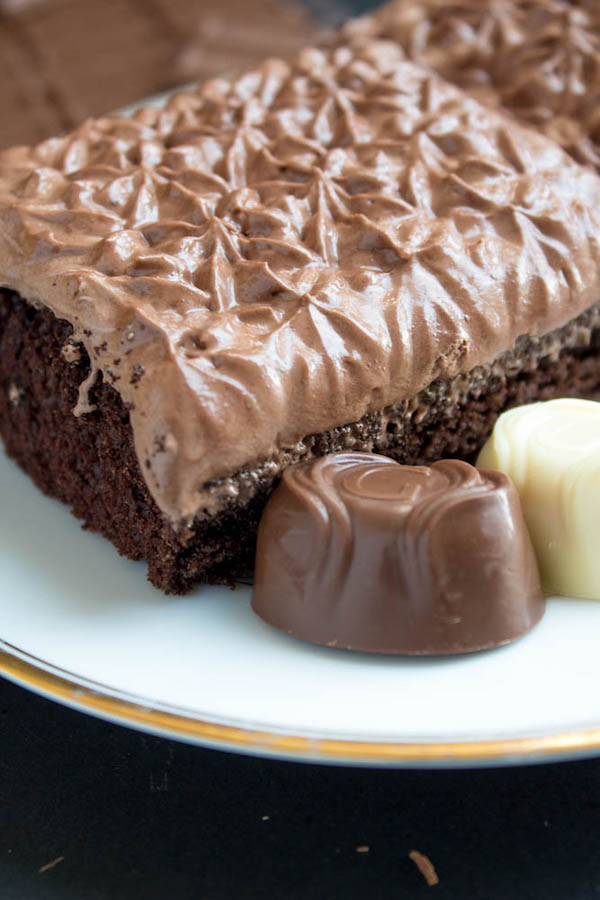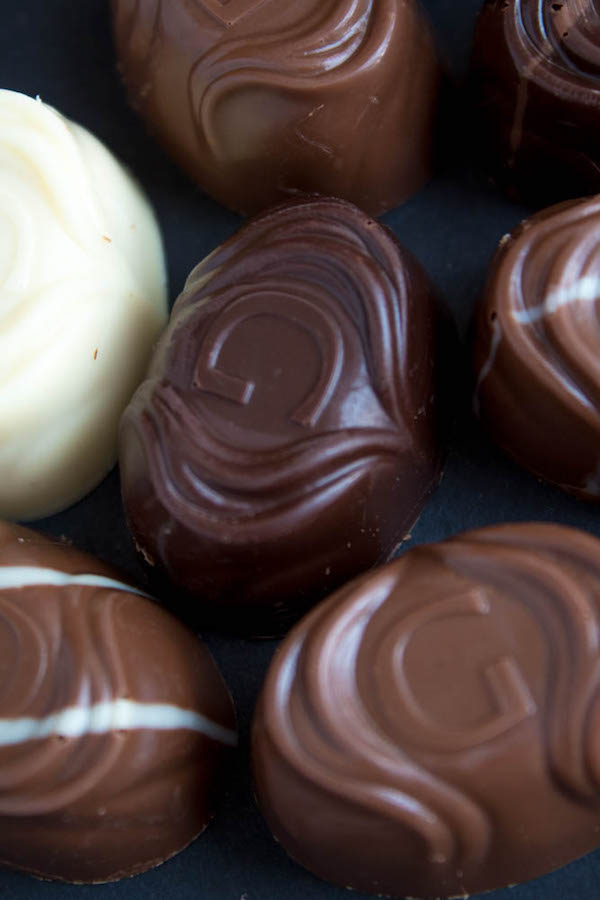 I hope this Freakshake inspires you to make your own mega milkshake. It's definitely overindulgent, but it's worth every calorie. Now put on your stretchy pants and dig in!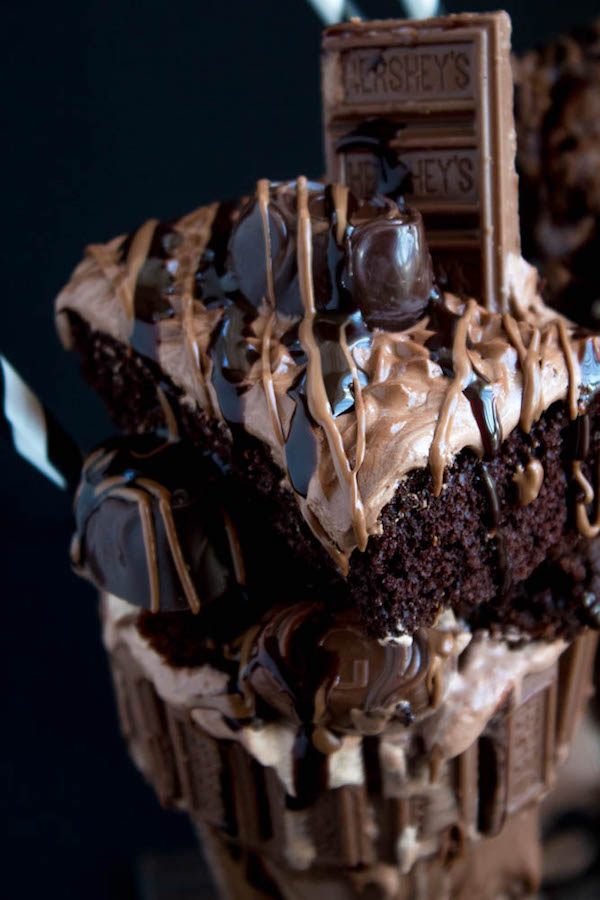 Now if you excuse me, I'm gonna go slip into a chocolate coma…
Let's get baking!
Did you make a recipe? I'd love to see how it turned out! Follow me on Instagram and use the hashtag #queensleeappetit so I can see all of the Queenslee Appétit recipes you've made!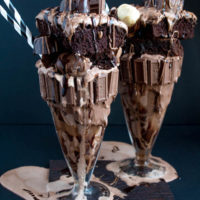 Ultimate Chocolate Lovers Freakshake
Yield: 2 Large Milkshakes

Prep Time: 15 minutes

Total Time: 15 minutes

Chocolate Lovers, welcome! This is the chocolatiest, chocolatey, chocolate milkshake of all time. Oops, did I say "milkshake"? I meant FREAKSHAKE!
Ingredients
Chocolate Whipped Cream:
3/4 cup (180ml) heavy cream, chilled
2 Tbsp (16g) powdered sugar
1 Tbsp (8g) unsweetened cocoa powder, sifted
1/2 teaspoon pure vanilla extract
Rim/Glass:
5 milk chocolate Hershey's Bars
Chocolate sauce
Chocolate Milkshake:
4 cups (1 pint) Chocolate ice cream
1/4-1/2 cup (60-120ml) heavy cream or milk
1/4 cup hot fudge sauce
Optional Toppings:
Chocolate curls
Brownie
Chocolate Cake
Chocolate Truffles
Hershey's bar pieces
Melted chocolate, for drizzling
Instructions
For the Chocolate Whipped Cream:
In a medium mixing bowl, using a hand mixer, whip the chilled cream, powdered sugar, cocoa powder, and vanilla until it reaches stiff peaks, about 2 minutes. Cover the bowl and refrigerate until ready to use.
For the Rim/Glass:
Break up 3 of the chocolate bars into a heat safe bowl and microwave in 30 second intervals until chocolate is melted and smooth.
Using the back of a spoon, spread the chocolate over the outer rim of each glass. Transfer glass to refrigerator for at least 10-15 minutes so the chocolate could set a little bit. Meanwhile, break up the remaining 2 Hershey's bars.
Remove glasses from refrigerator and line Hershey's bar pieces around the rim. If chocolate begins to slip, just push it back up.
Drizzle remaining melted chocolate in the glass along with some chocolate sauce. Transfer to freezer to set.
For the Chocolate Milkshake:
Add the chocolate Ice cream, 1/4-1/2 cup of cream or milk *(see notes) and hot fudge sauce to a blender and blend until smooth.
Remove glasses from freezer and pour in milkshake. Transfer chocolate whipped cream to a piping bag fitted with a large star tip and pipe a swirl of whipped cream on top. Garnish with more chocolate curls.
Place a brownie on top of the whipped cream and a slice of chocolate cake on top of the brownie. Squeeze in the truffles and Hershey pieces on top and around the brownie and cake. Drizzle the top of the milkshake with more chocolate sauce and melted chocolate, if desired. Enjoy!
Notes
1. Use 1/4 cup of milk or cream for a thicker milkshake or 1/2 cup if you want a thinner milkshake.

2. The whipped cream and toppings are optional. Feel free to top this milkshake with whatever you'd like.

3. If you attempt to place the chocolate pieces on the rim right away, they will fall off. You must chill the glass in the refrigerator for a few minutes to let the chocolate set. Work quickly when lining the chocolate pieces and immediately transfer to the freezer until chocolate is solid.

4. Do not fill the glasses all the way to the top or else the milkshake will overflow when you add the toppings.


Bon Appétit!
Love, Dedra ❤

This post may contain affiliate links. Please see my full disclosure policy for details.