These Homemade Cheddar Biscuits are extremely tender, fluffy, buttery and savory. This is the perfect side dish to add to your Holiday dinner menu.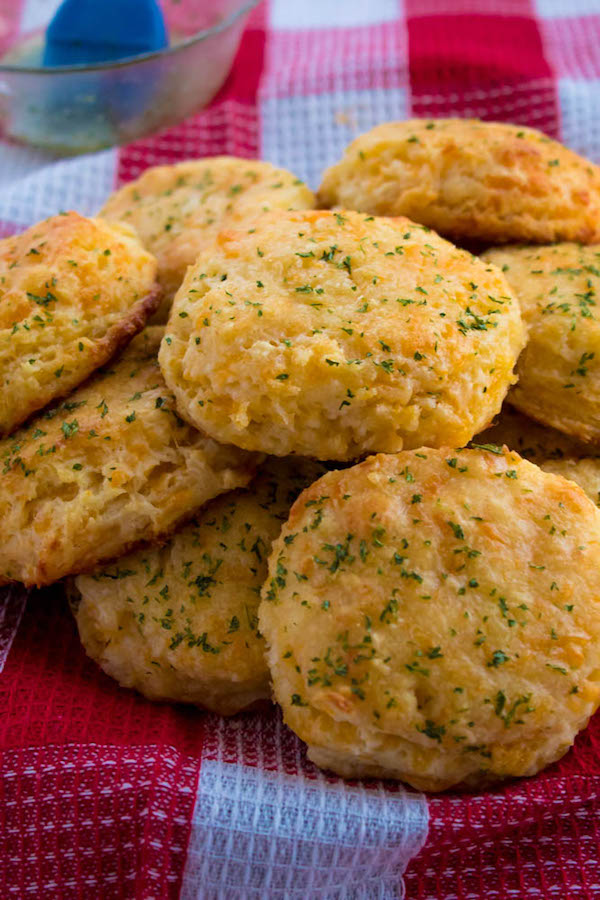 One of the greatest smells in the world is the smell of freshly baked garlicky cheddar biscuits. I spent about 5 minutes inhaling these biscuits before taking a bite out of their fluffy goodness.
This is the perfect side dish to add to your Thanksgiving dinner menu. You can even have some (not one, some - it's impossible to only eat one) for breakfast or lunch.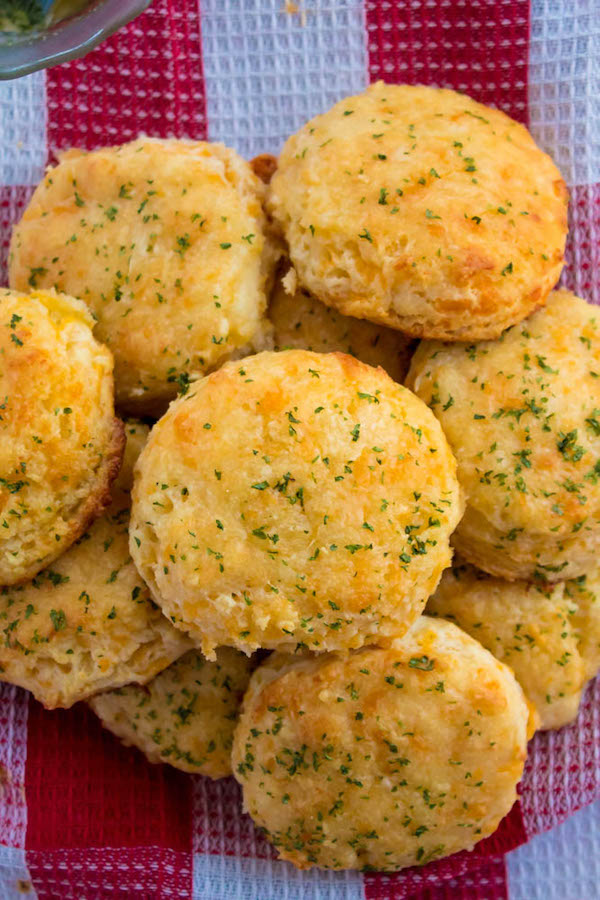 These biscuits are super easy to make. Only one bowl is required (or 1 bowl and 1 Food Processor). They only take around 5-10 minutes to make (depending on how quick you are) and 15 minutes to bake.
As fool-proof as these are, there are still some tips I want to share with you to guarantee you end up with the most perfectly fluffy biscuits EVER!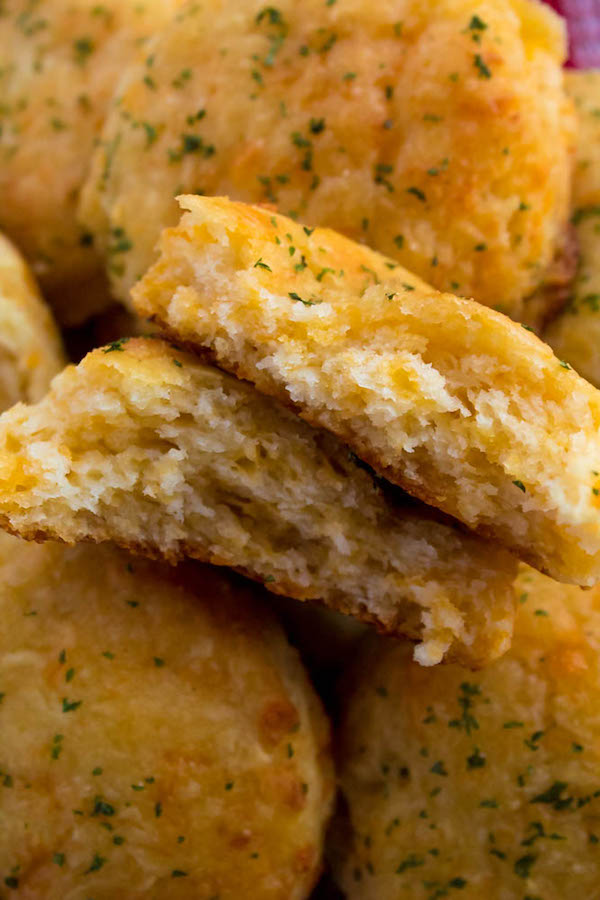 Cold Butter
One of the most important ways to achieve flaky layers is using COLD butter. We talked about this quite a bit in my Flaky Pie Crust tutorial, and the same rules apply for biscuits. You want the cold fat to melt when the biscuits are in the oven. This will create multiple layers of pure flakiness on the inside, while remaining nice and crispy on the outside. The perfect biscuit.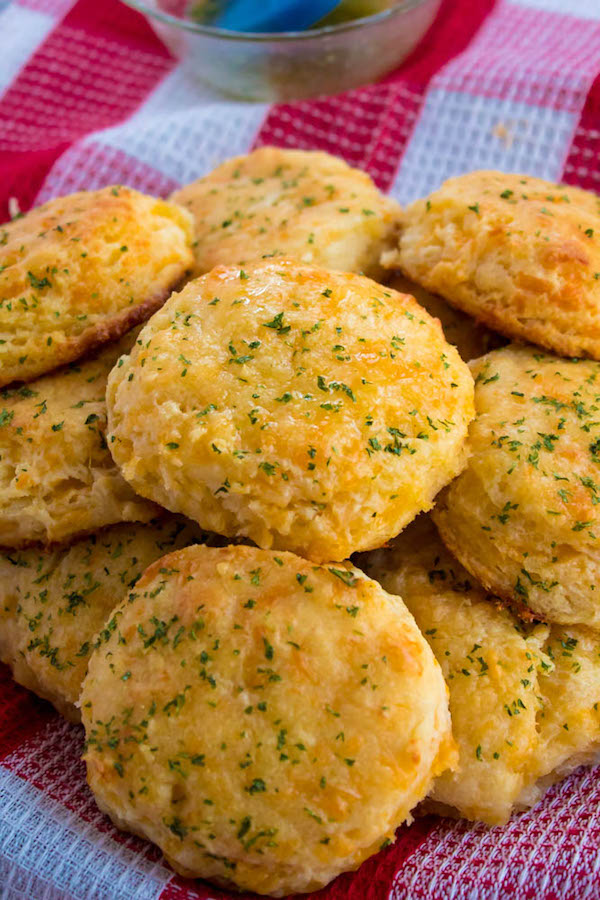 Start by mixing the dry ingredients together. Alternatively, you can pulse them in a food processor. Just like a pie crust, you will need to cut the cold butter into the dry ingredients with a pastry blender, a fork or a food processor.
If using a food processor, pour everything into a large bowl. Mix in the cheddar cheese, then make a well in the centre and add the cold buttermilk. Mix together until dough is moistened and comes together.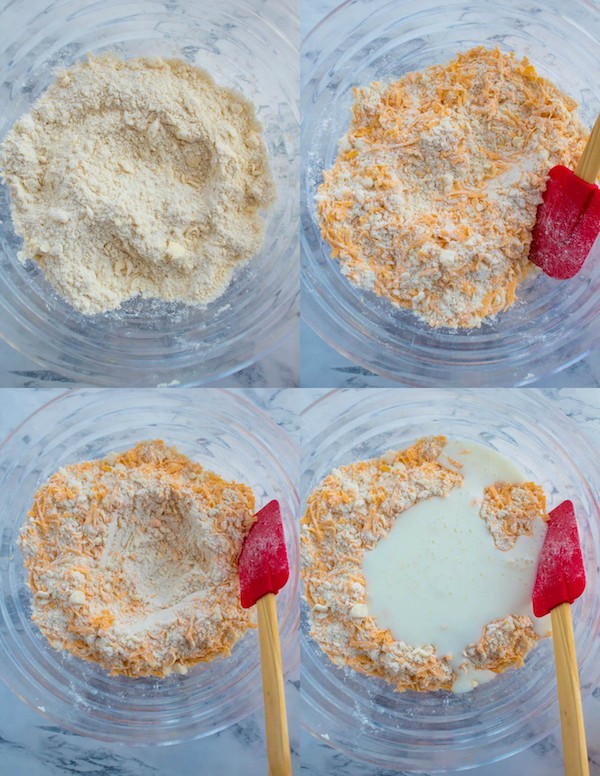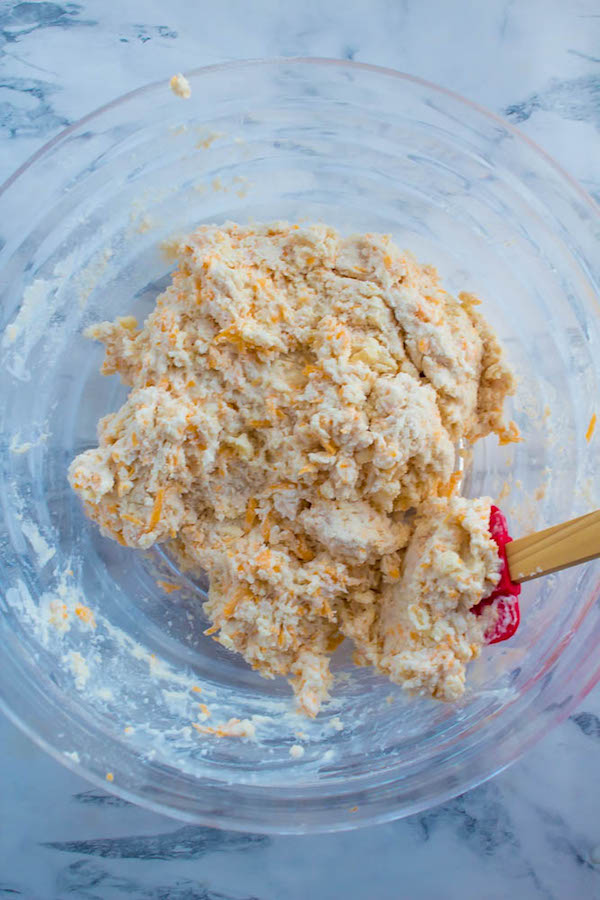 Turn the dough out onto a floured work surface and, using floured hands, pat into a rectangle. Then, fold the dough over itself. I highly recommend using a bench scraper for this so you can easily get under the dough without it breaking.
Once you fold the dough, turn it 90 degrees and pat into a rectangle again. Repeat this 2 more times. This is another thing that'll give you the flakiest layers you could ever ask for.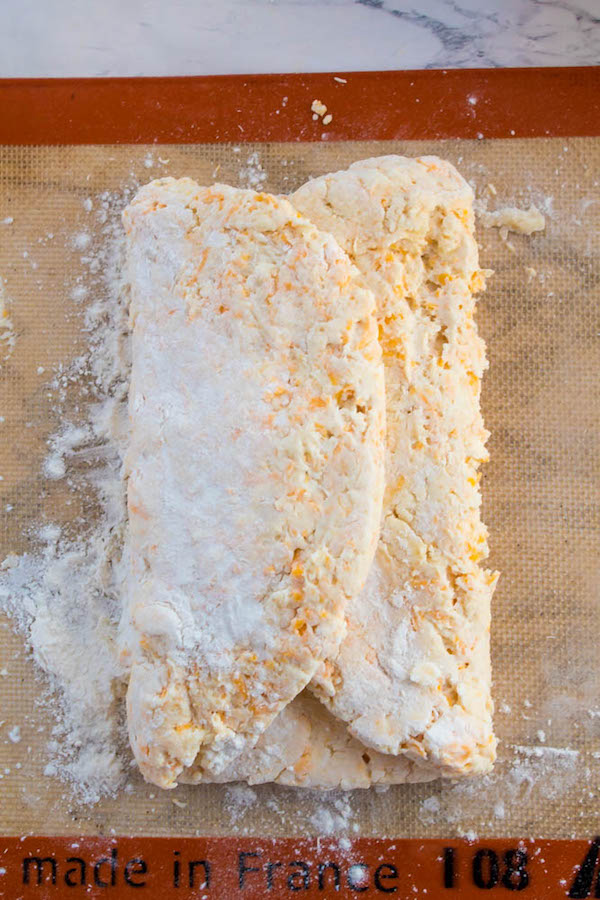 Cutting the Biscuits
Let me start by saying, if you want to do things the easy way, you can just cut the dough into separate squares and bake them that way. However, if you choose to use a biscuit cutter, do NOT twist it. I made this mistake a few times because it's just so darn tempting to do when you want to separate the cutout dough from the scraps.
I recommend pressing your biscuit cutter down, then removing the scraps around it. Doing this will create tall beautiful biscuits.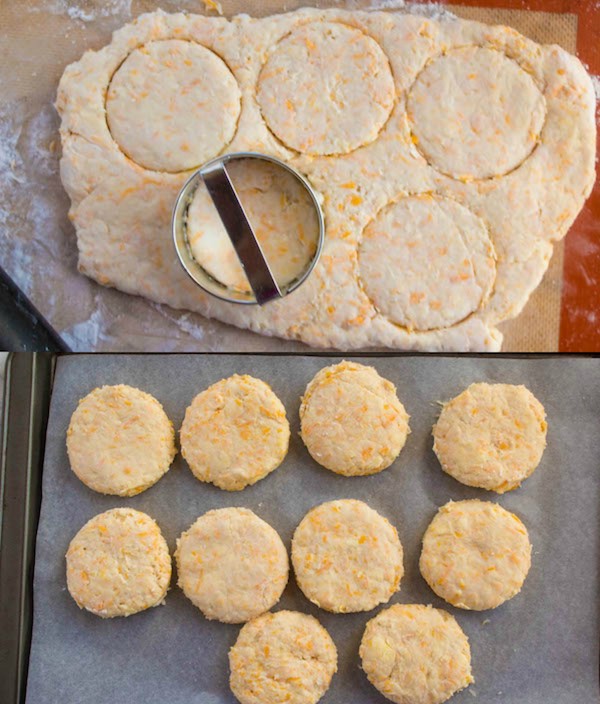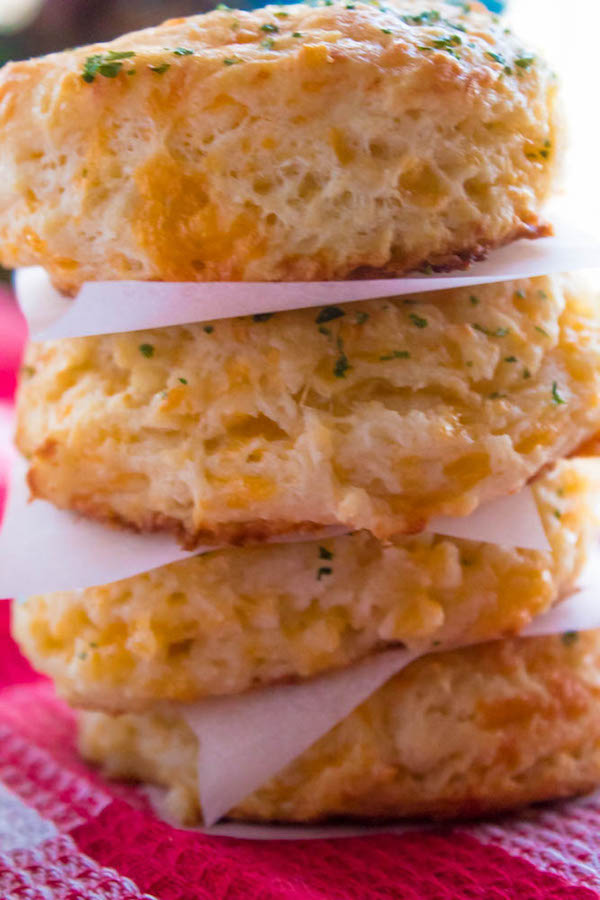 Immediately after removing the biscuits from the oven, brush the tops with a delicious garlic butter glaze. The butter soaks into the biscuits, making them even more heavenly.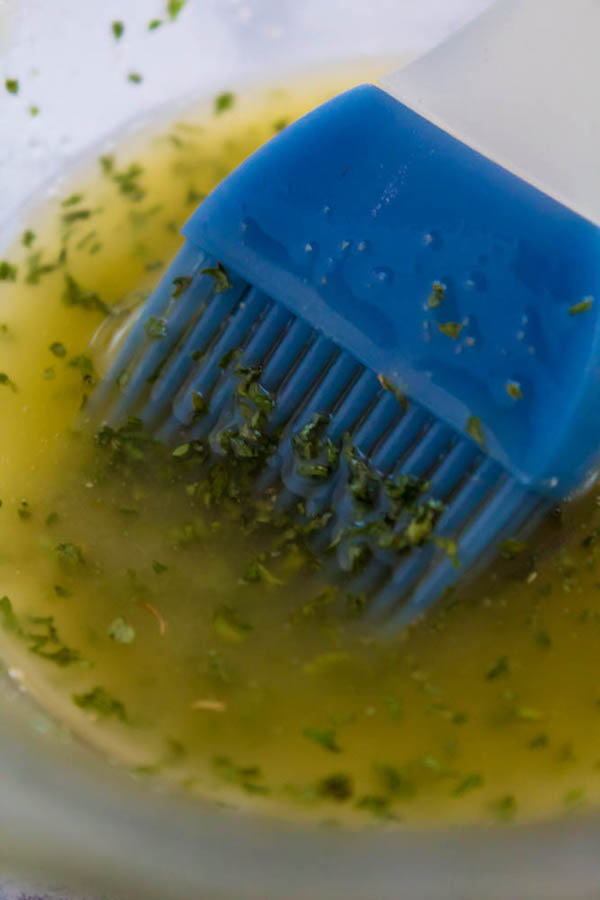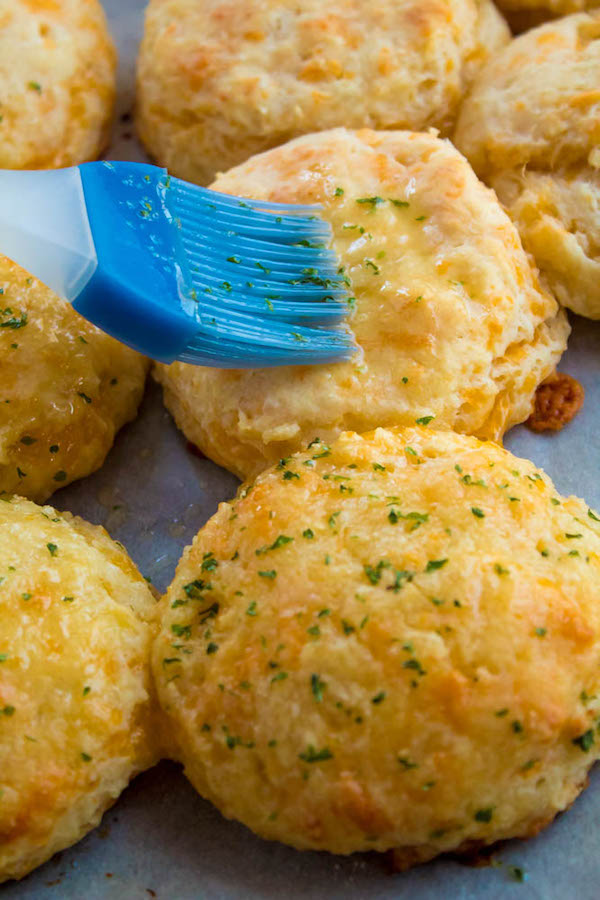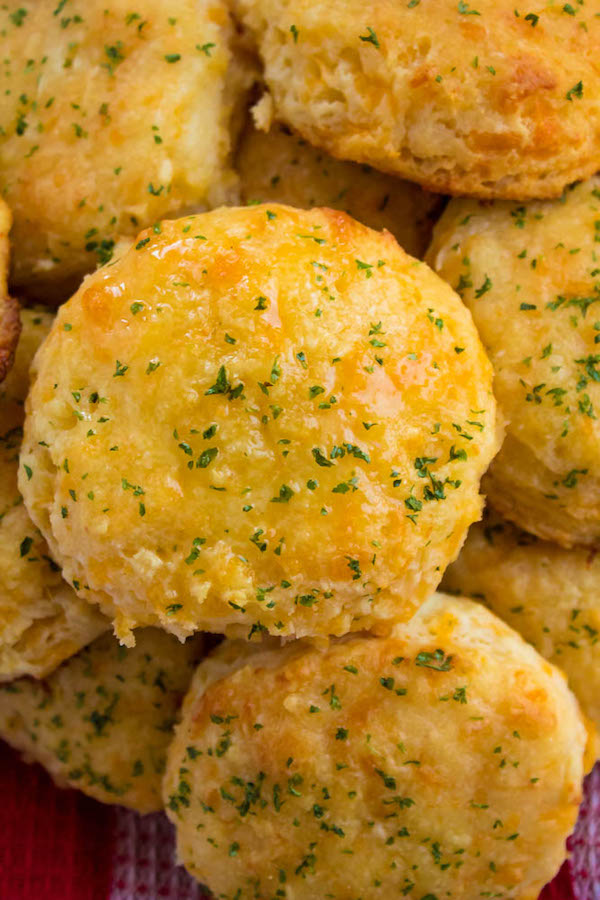 Pure fluffy and flaky perfection.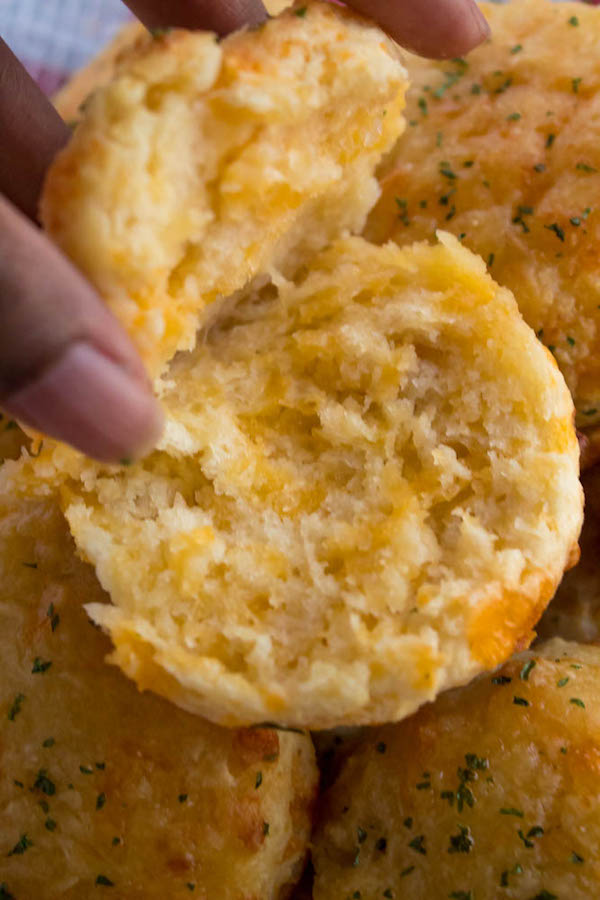 >>PIN ME FOR LATER<<

Shop the Recipe
Round Biscuit Cutters | Pastry Blender | Pastry Brush | Mixing Bowls | Food Processor | Bench Scraper |
Follow Queenslee Appétit
Pinterest | Instagram | Facebook | Twitter |
Did you make a recipe? I'd love to see how it turned out! Follow me on Instagram and use the hashtag #queensleeappetit so I can see all of the Queenslee Appétit recipes you've made!
Let's get baking!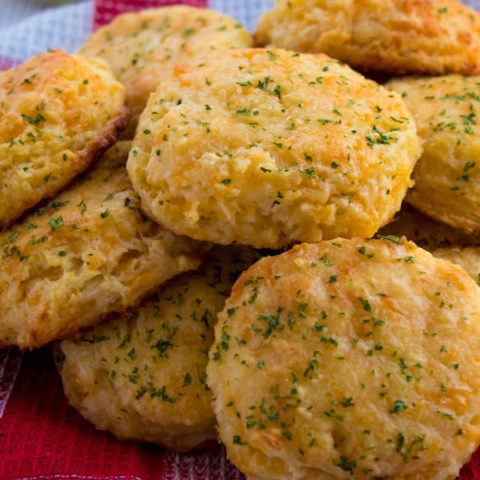 Homemade Cheddar Biscuits
These Homemade Cheddar Biscuits are extremely tender, fluffy, buttery and savory. This is the perfect side dish to add to your Holiday dinner menu.
Ingredients
Biscuits:
2 cups all purpose flour
1 tablespoon granulated sugar
1 tablespoon baking powder
¼ teaspoon baking soda
1 teaspoon salt
2 teaspoon garlic powder
7 tablespoon unsalted butter, cold and diced
1 and ½ cups cheddar cheese, shredded
1 cup buttermilk, cold
For Brushing:
4 tablespoon Melted butter
½ teaspoon garlic powder
1 teaspoon dried parsley
Instructions
Preheat the oven to 425F. Line a baking sheet with parchment paper or a silpat mat. Set aside. Place diced butter in the freezer while you prepare the ingredients.
In a large mixing bowl or a food processor, add the flour, sugar, baking powder, baking soda, salt and garlic powder. Whisk or pulse to combine.
Add the cold butter and use a fork or pastry cutter to cut the butter into the flour mixture until mixture resembles coarse crumbs. You can also add everything to a food processor and pulse a few times, then pour it into a large bowl.
Add the shredded cheddar and mix until combined. Make a well in the center of the bowl. Pour the cold buttermilk into the center of the well and slowly mix and cut the flour into the milk with a wooden spoon until the flour is moistened. Do not overmix.
Turn dough out onto a non-stick mat or a floured workspace and, with floured hands, gently pat into a rectangle.
Using a bench scraper, fold one side of the dough into the middle. Fold the other side into the middle. Once again, gently flatten it down into a rectangle. Turn the dough 90 degrees so the long side is on the top. Fold both sides again, and flatten. Repeat this step one more time. Add flour as needed, but try not to add too much.
Gently pat the dough into a 1-inch thick rectangle and use a sharp round cookie cutter to cut out your biscuits. (Do NOT twist the cutter) Scraps can be pressed together and cut again, but they may not look as good as the fresh batch, though there won't be a difference in taste and texture.
Place on prepared baking sheet, making sure the edges are touching.
Bake for 12-15 minutes, or until golden. Remove from oven and combine the melted butter, garlic powder and parsley.
Immediately brush the tops with the melted butter mixture. Serve warm and enjoy!
Notes
- Store leftovers in an airtight container or in the refrigerator for up to 4 days (though I'm pretty sure they won't last that long).
©QUEENSLEE APPÉTIT. All images & content are copyright protected. Please do not use my images without prior permission. If you want to republish this recipe, please re-write the recipe in your own words, or link back to this post for the recipe.
Bon Appétit!
Love, Dedra ❤️
This post may contain affiliate links. Please see my full disclosure policy for details.