This Cajun Shrimp and Crab Mac and Cheese is super creamy, cheesy and decadent. This delicious spin to the classic dish will surely be your new favourite!
Post updated 09/30/18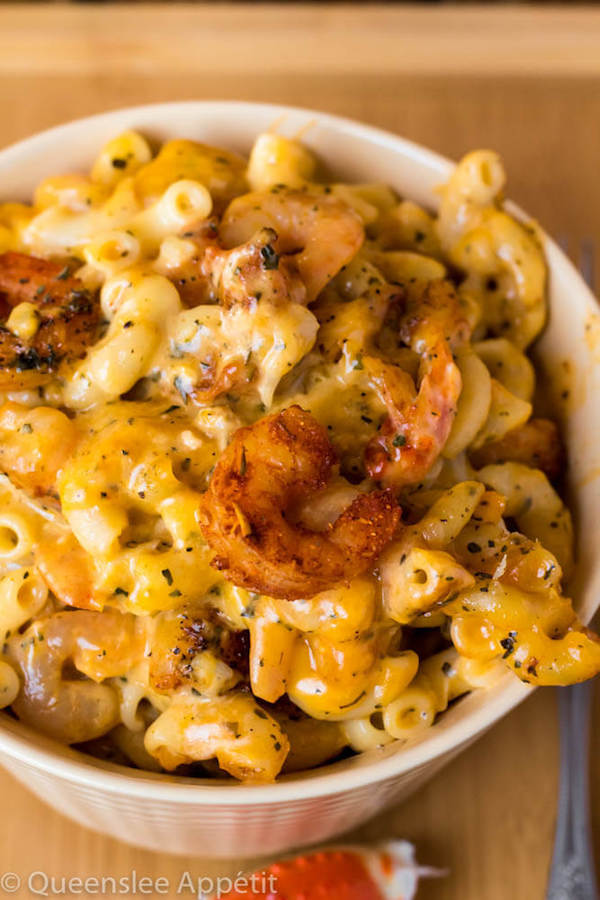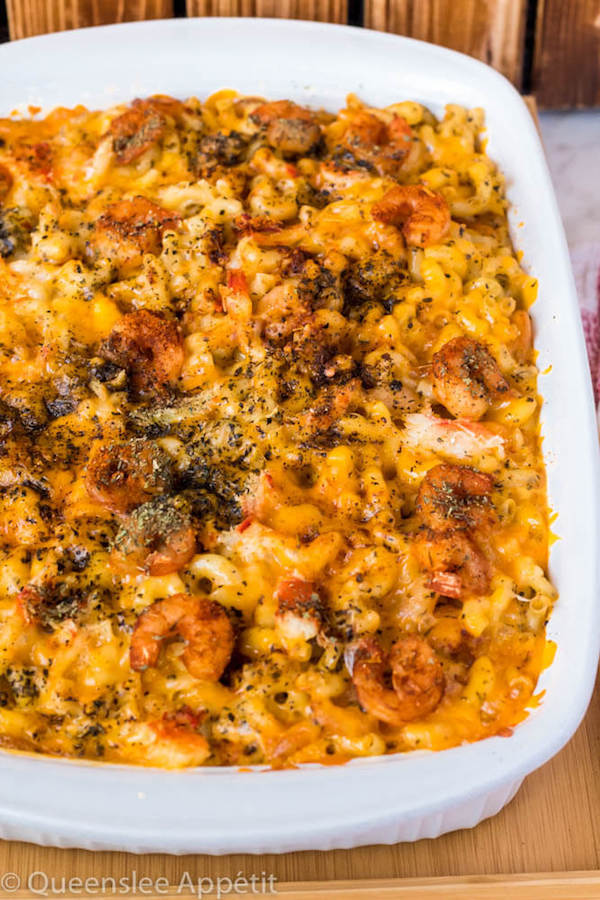 This post may contain affiliate links. Please see my full disclosure policy for details.
Cajun Shrimp and Crab Mac and Cheese
I made this mac and cheese for Christmas dinner last year, and it was a HIT! The fact that my entire family enjoyed it was such a big deal, because black folks don't play when it comes to mac and cheese. Let's be real.
Since it's gotten so many positive reviews, this has now become my go-to macaroni recipe!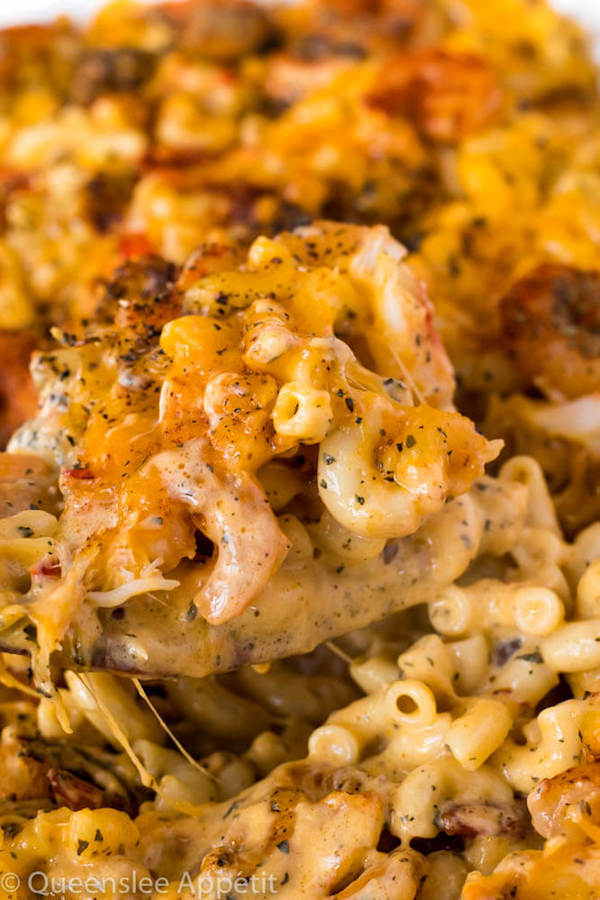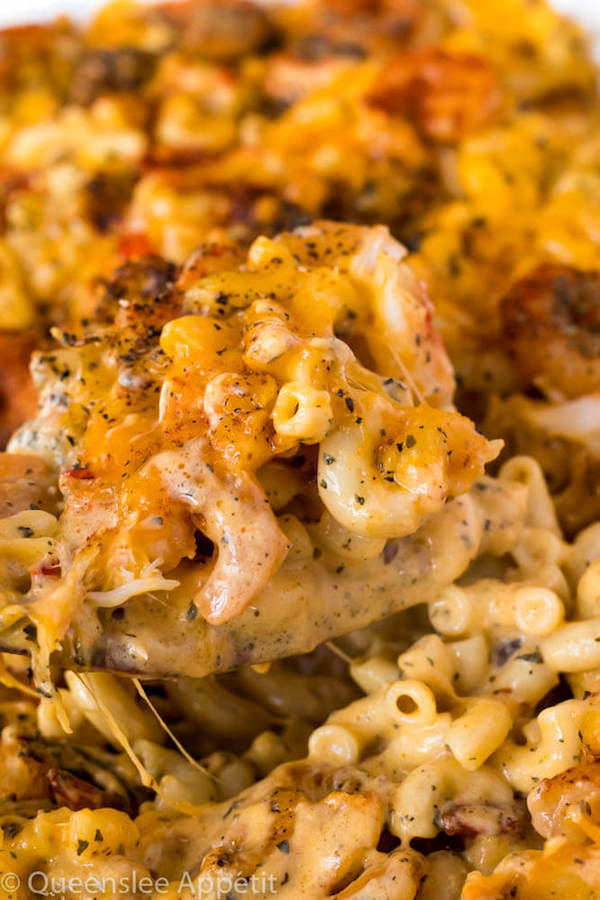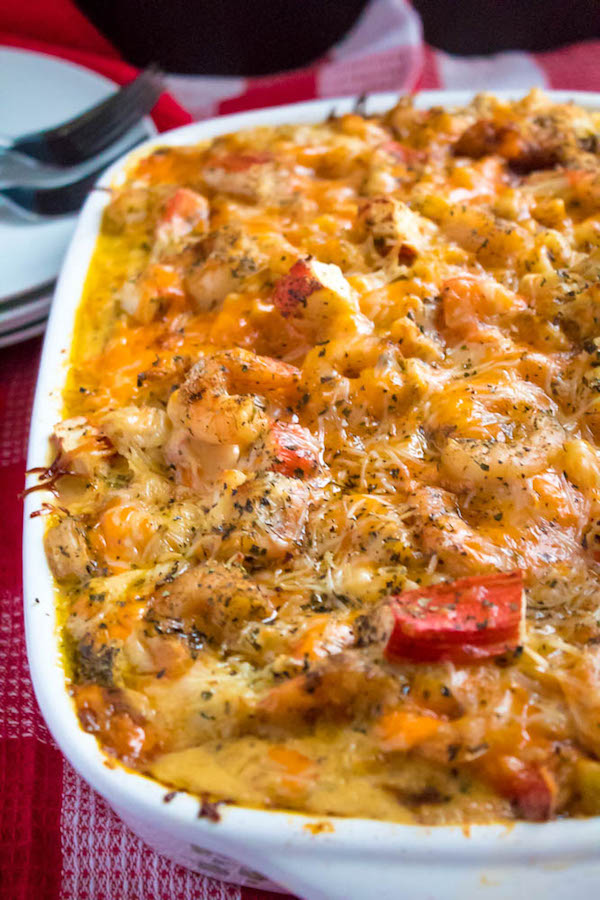 Regular baked mac and cheese is already great (if it's done right), but the addition of fresh crab and spicy Cajun shrimp makes it so much more special.
You get a bite of shrimp, crab and macaroni covered with a blend of gooey, stringy cheeses and a burst of blended flavours in every bite!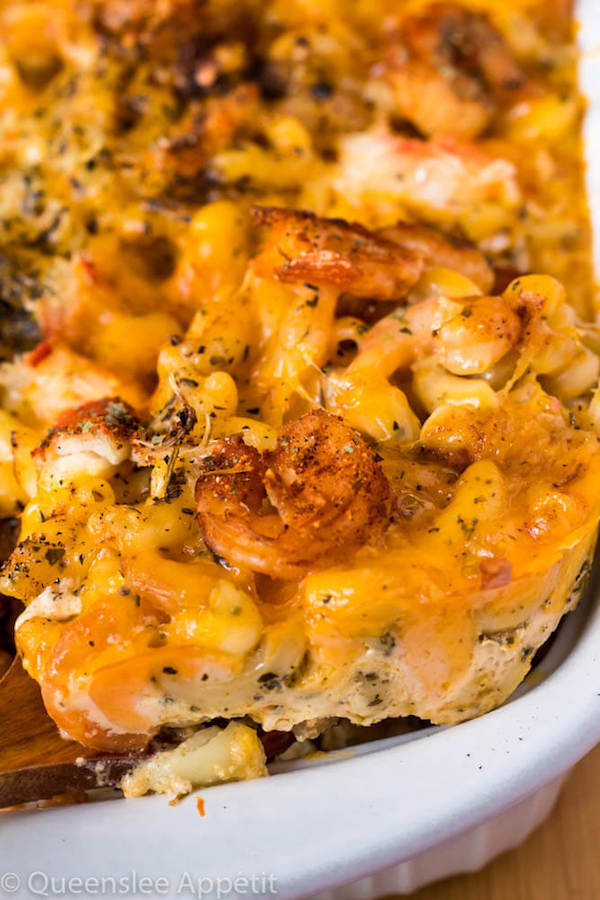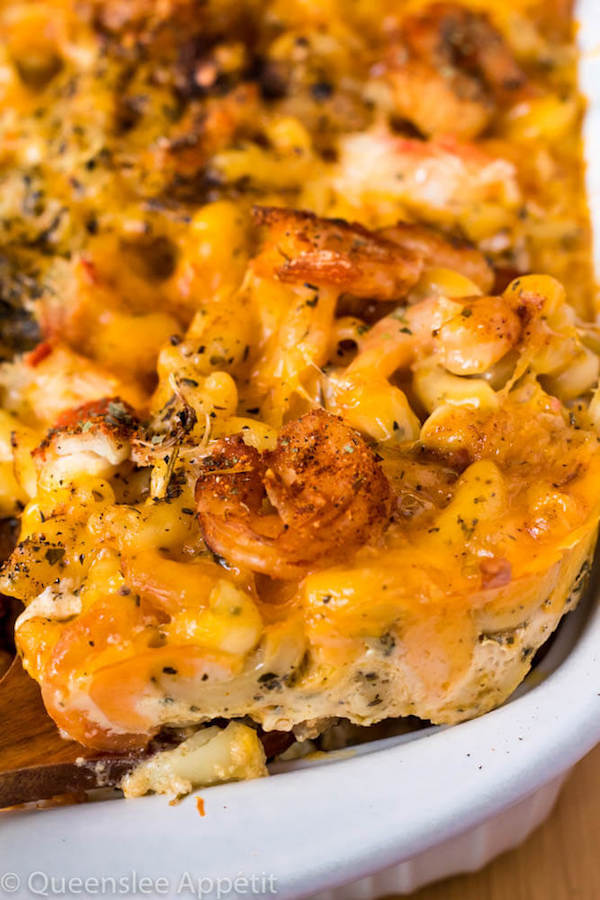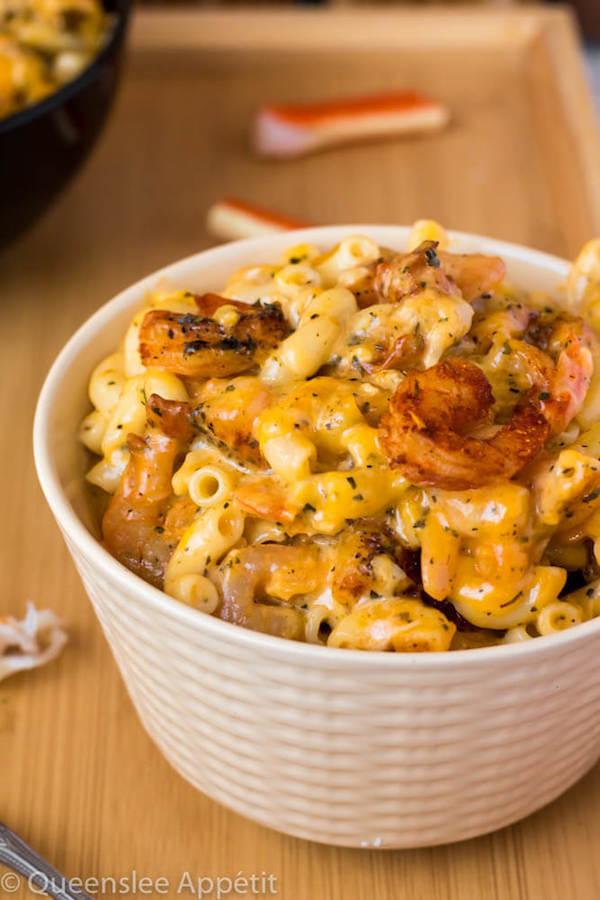 Seasonings
Alright, so before I break down the layers of perfection in this dish, I wanna talk about the measurements of spices. Now in my family, when we cook, we don't measure a damn thing. We usually just eyeball it and add as much or little as we want and hope it tastes great (which it always does!). Obviously, since I was planning on sharing the recipe on here, I measured everything - to MY liking.
You'll see in the recipe below, for the spices I added the minimum amount you can add, and the maximum which is the amount I used. My family's a huge fan of spicy, so I added quite a bit of Cayenne and Paprika. This may not be the same for you or your family, which means you should add less or more if you like.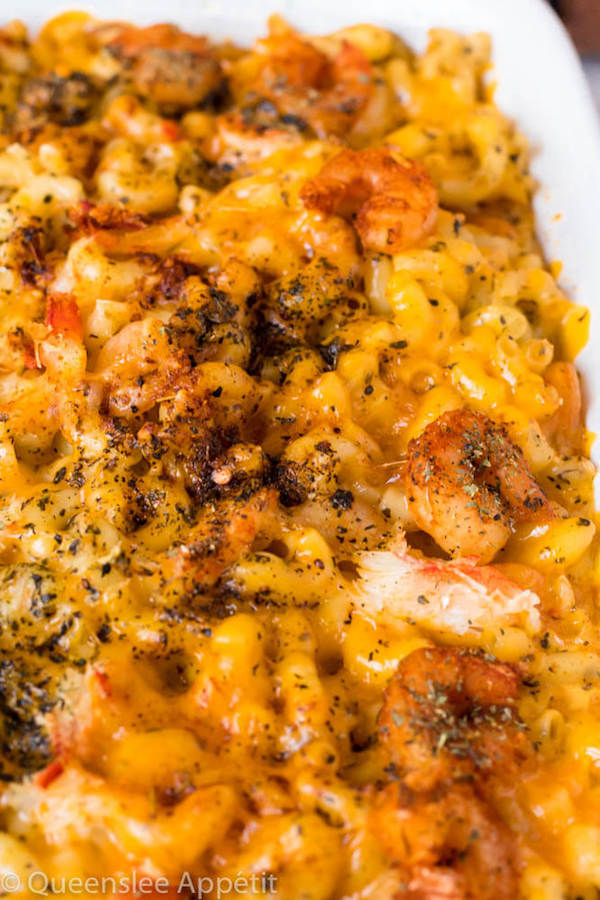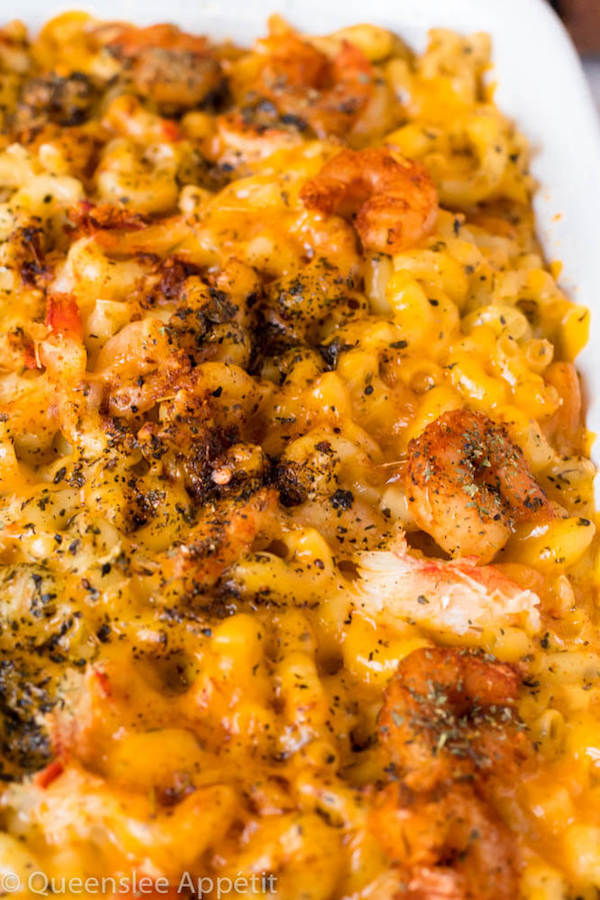 How to make Cajun Shrimp and Crab Mac and Cheese
So now that I've gotten that seasoning lesson out of the way, let's talk about the mac and cheese itself.
P.S: unfortunately, I didn't have time to take step by step photos because daylight savings is a pain in my--anyways back to the recipe.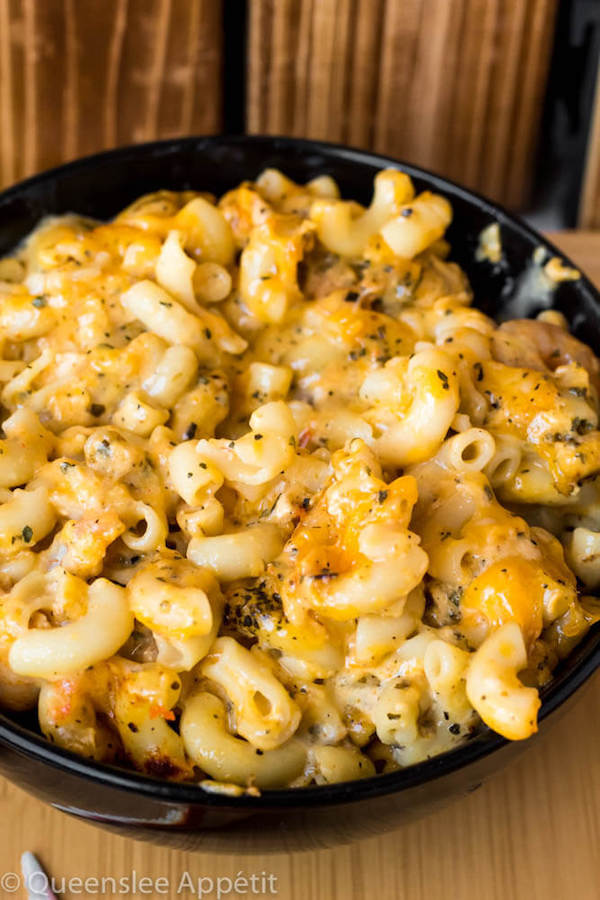 What kind of pasta should I use?
You can use any pasta you like, whether it's penne, Farfalle (the bow shaped one), or Cavatappi (elbow macaroni with a twist ?). I just went with regular elbow macaroni, because......well it's MAC and cheese, not Farfalle and cheese. Although, as I mentioned, use whatever your pasta loving heart desires.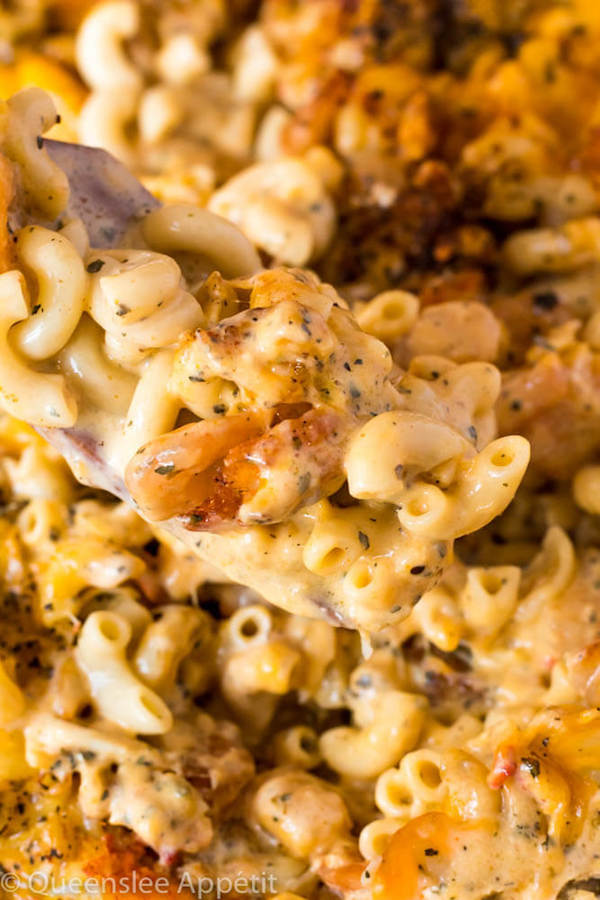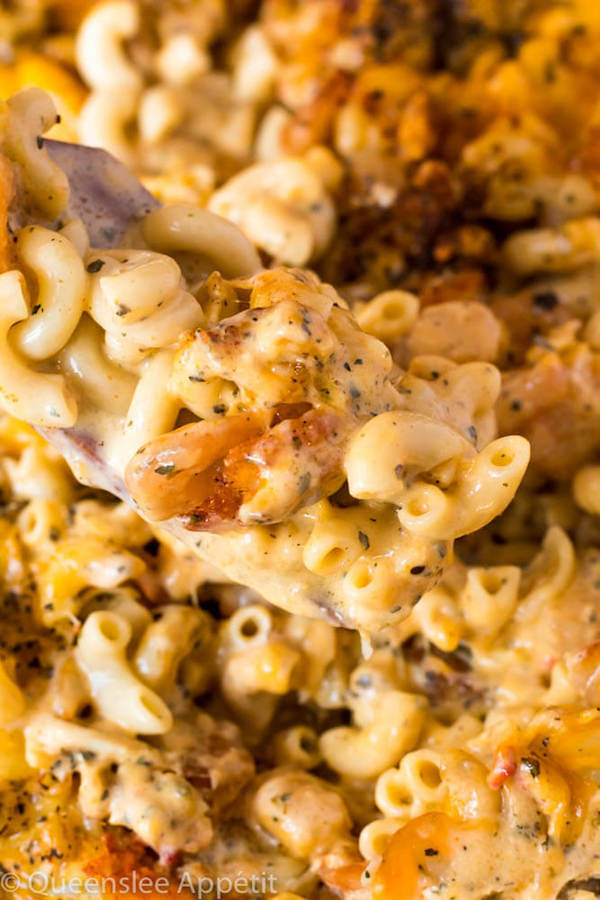 Cajun Shrimp and Crab
While the macaroni was boiling, I made the Cajun shrimp. I used a whole 2 pounds of shrimp for this recipe, because I wanted - no I NEEDED to have shrimp all throughout the entire pasta. I don't know about you, but I HATE having shrimp dishes where there's only like.....3 pieces of shrimp and the rest is just plain old pasta. It's disrespectful.
I added 2 tablespoons of Cajun seasoning to the shrimp, but as I mentioned above, you can add more or less depending on your taste.
Once the macaroni is cooked, add the shrimp, crab and basil. For the crab, I used 1 (454g) package of crab legs and chopped it up into chunks, which ended up making 2 and ½ cups. Just like the shrimp, I also want the crab all throughout this mac and cheese.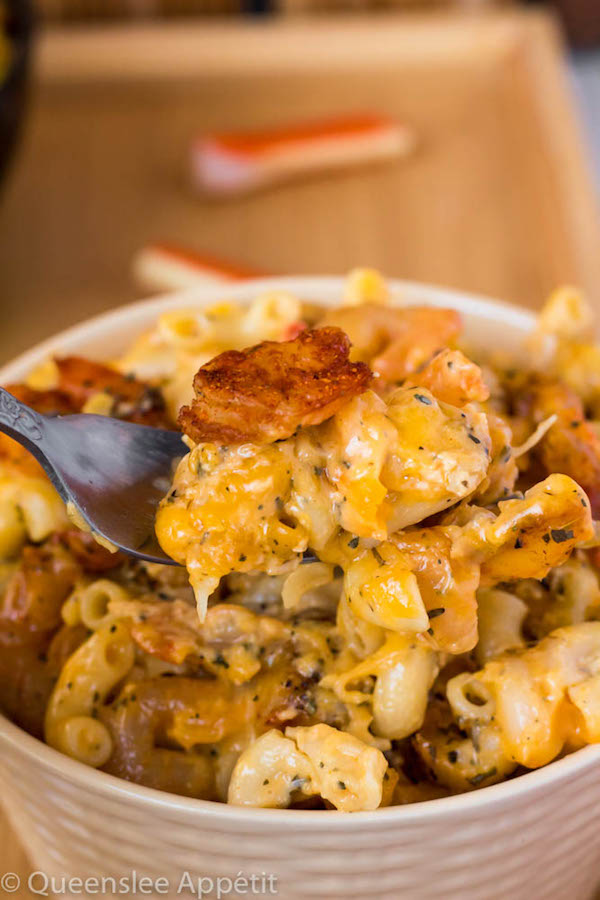 UPDATE
Quite a few people have made this recipe by now, and most of them mentioned that I used imitation crab. I'm gonna be 100% honest with you, I had no idea. I picked up a package of crab thinking it was just fresh crab legs sold in small packages. Boy was I wrong.
So as you can see with the new photos, I re-made the recipe using fresh crab legs this time!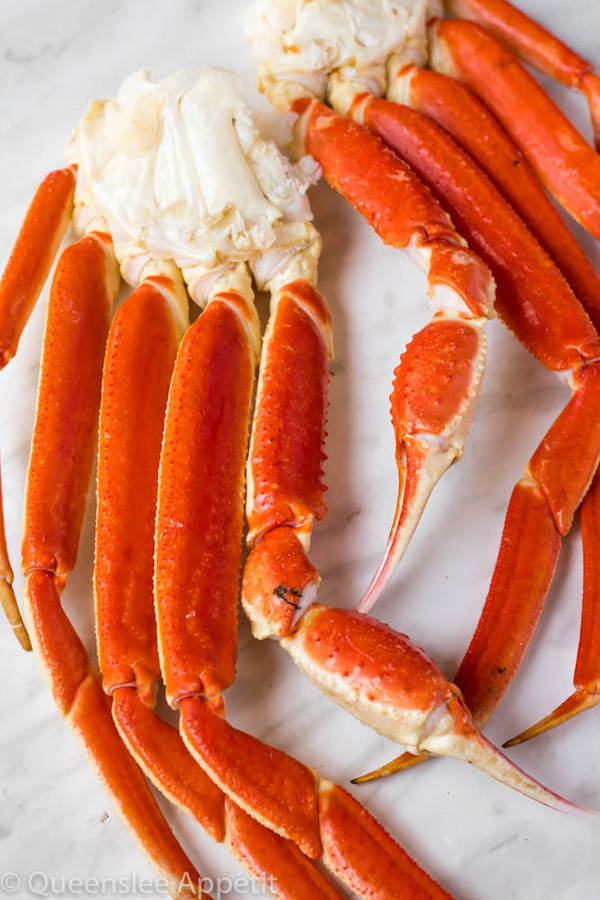 Here's the thing, crab legs are expensive. Like SUPER expensive! I got 1 and ½ pounds of crab legs for about $30. And since I didn't want to take the extra step to pre-cook the crab, I just bought a snow crab dinner from Red Lobster. Honestly, cracking these crab legs was one of the worst experiences of my life, and even worse, I only got about 1 cup of meat out of the whole thing! Just look at the shrimp vs crab ratio: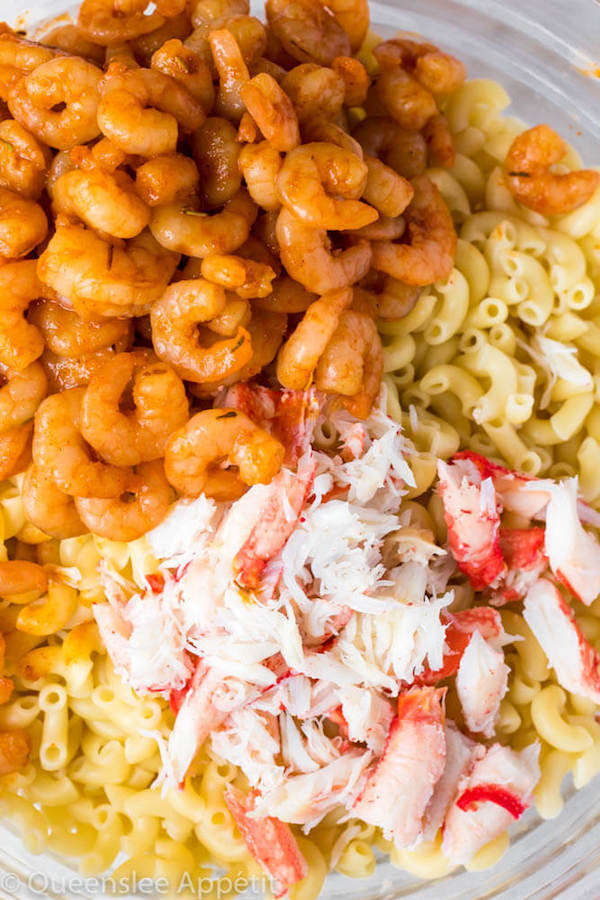 Pretty pathetic right? Even though there was a lack of crab in this renewed version of the Mac and cheese, the rare moments I got a taste of it ended up being incredible! It tasted even better than the imitation crab (of course).
Fresh Crab vs Imitation Crab
You'd think the obvious answer would be fresh crab because of the better flavour, but as I mentioned above, there are a few cons. If you can afford it, I recommend buying at least 2+ pounds of fresh crab, boiling it, then remove the meat and add it to the recipe. Hopefully you're better at this than I am, so maybe you'll end up with chunks of crab instead of shredded meat.
However, if you can't afford or just don't want to spend a lot of money on fresh crab, you could use imitation crab like I did the first time. Not only does it still taste incredible, but you end up with a lot more crab which is a win in my eyes.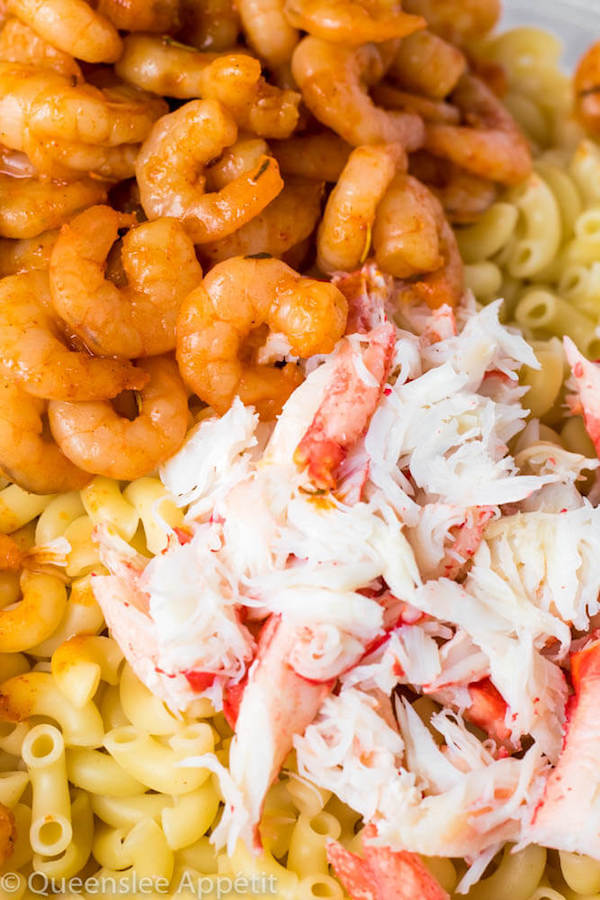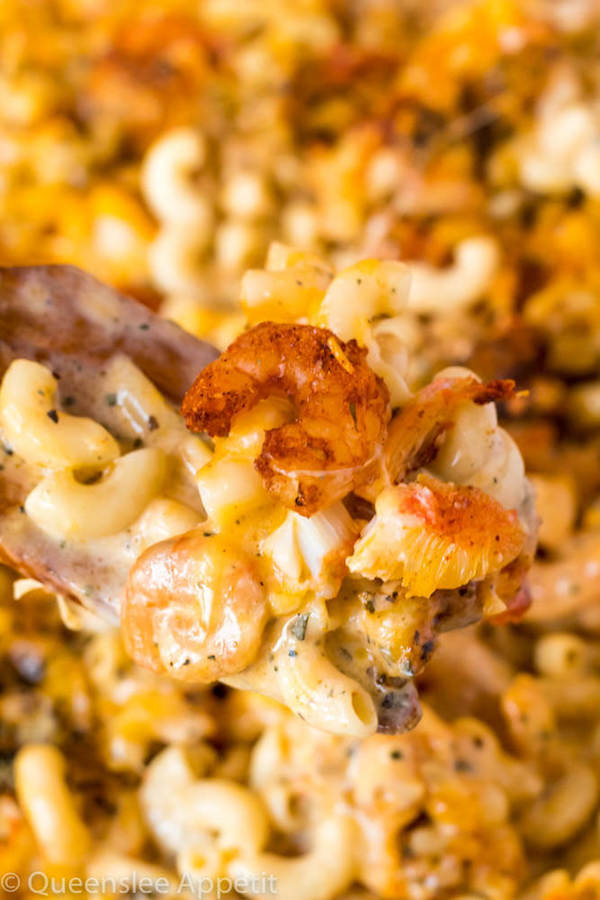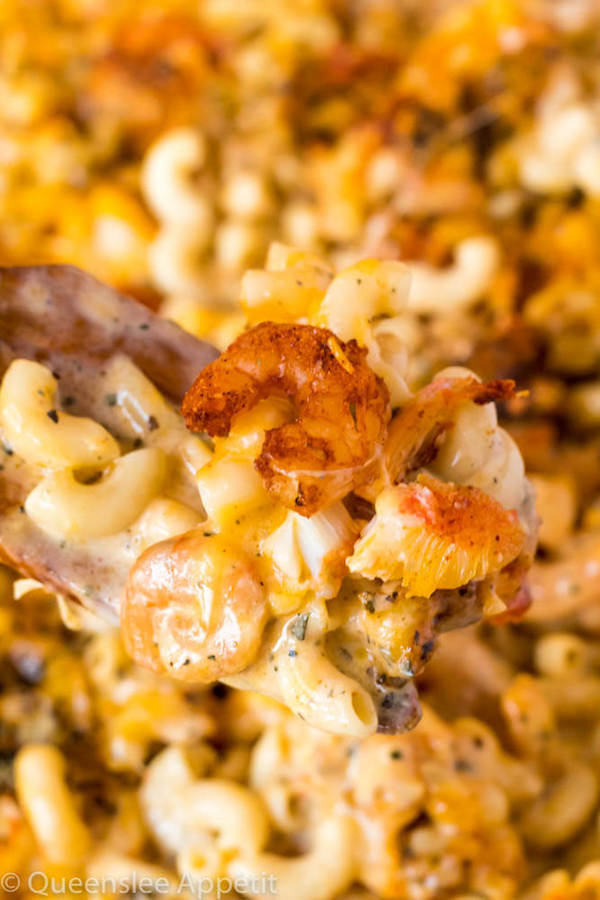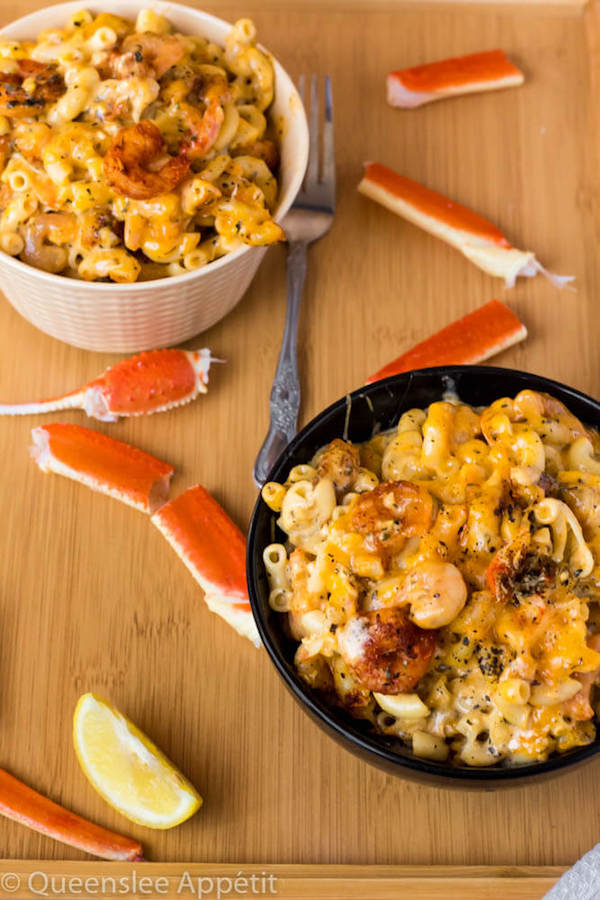 How to make the creamiest Mac and Cheese
One thing I love about this Mac and Cheese is that it is INSANELY creamy! To achieve ultra creaminess, I used a blend of whole milk and evaporated milk. For the evaporated milk, you can use anywhere from 2 to ⅔ cups of milk depending on how creamy you want the mac and cheese. I used 2 and ⅔ cups of milk because I wanted the mac and cheese to look like this: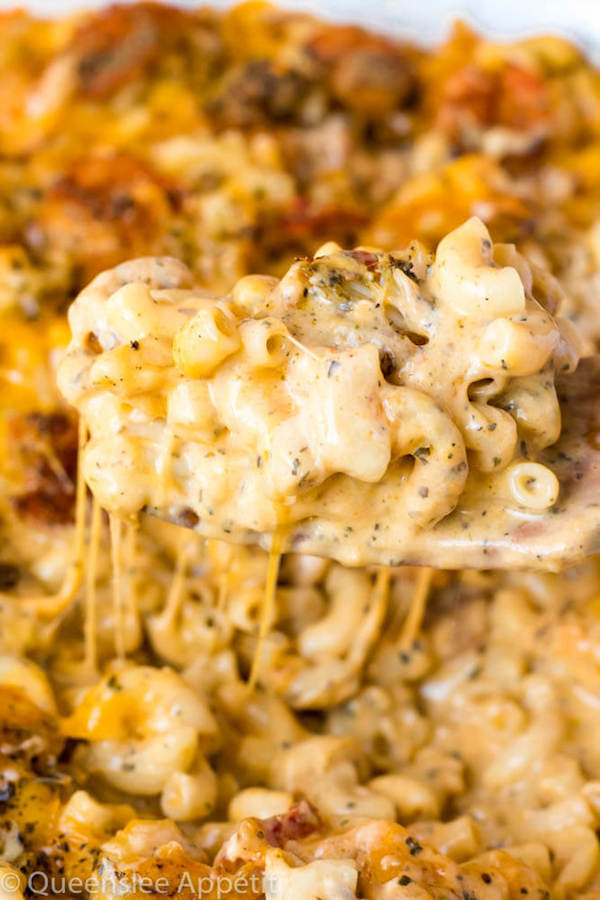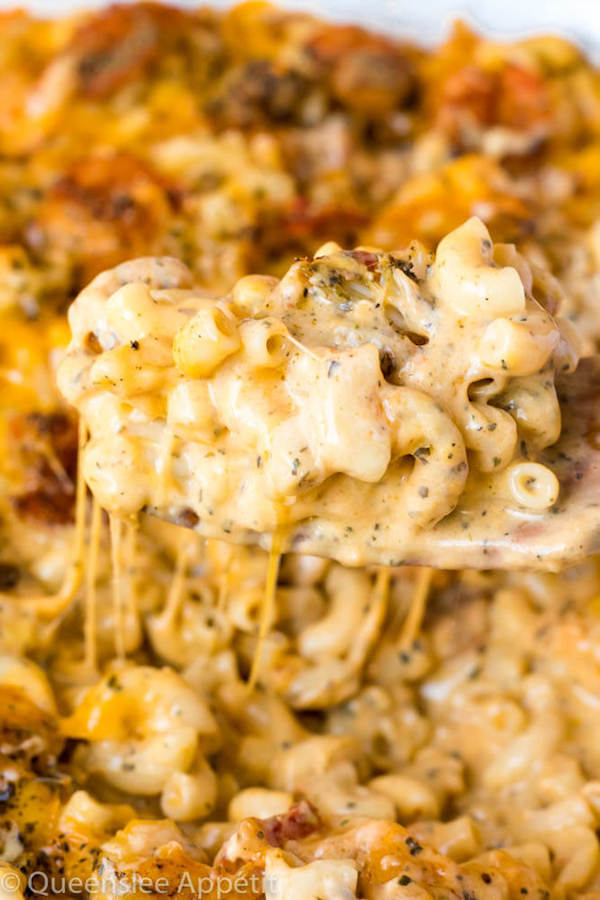 To the milk mixture, I added paprika and cayenne to spice it up. My best advice is to add the least amount of seasoning, taste a bit of the milk, then add more if you want more spice. I recommend you do this BEFORE you add the eggs, for obvious reasons.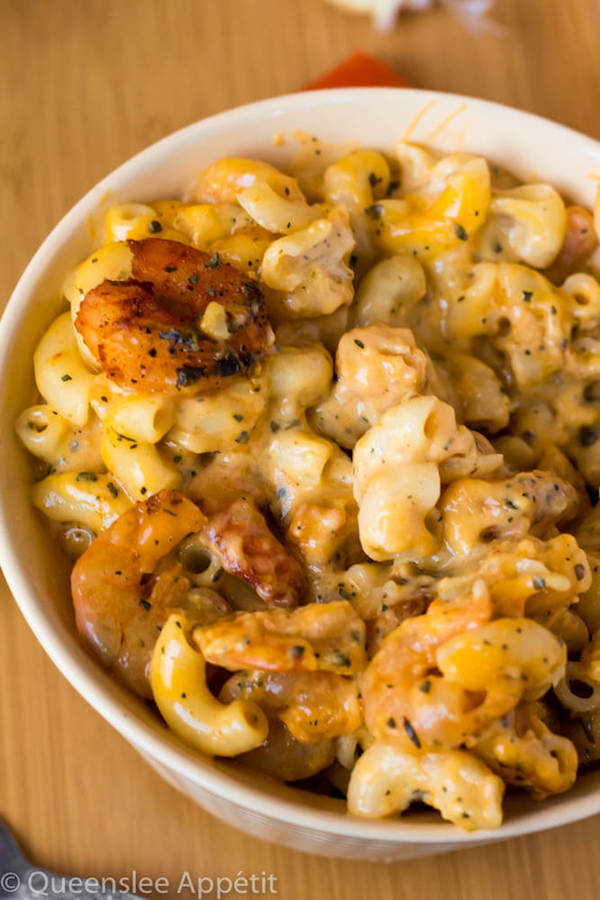 How to make the cheesiest Mac and Cheese
Ok we've talked about the mac, now let's talk about the cheese. I used 4 different types of cheeses: sharp cheddar cheese, mild cheddar, colby & monterey jack blend, and Parmesan. That alone should let you know the dangerous level of cheesiness going on in this Mac and Cheese!
A lot of people like to make a cheese sauce, then add it to the macaroni. We don't do that over here. I added the cheese (aside from the parmesan) to the milk, then added everything to the macaroni. I find this method easier and better than making a cheese sauce.
Just look at this cheesy goodness.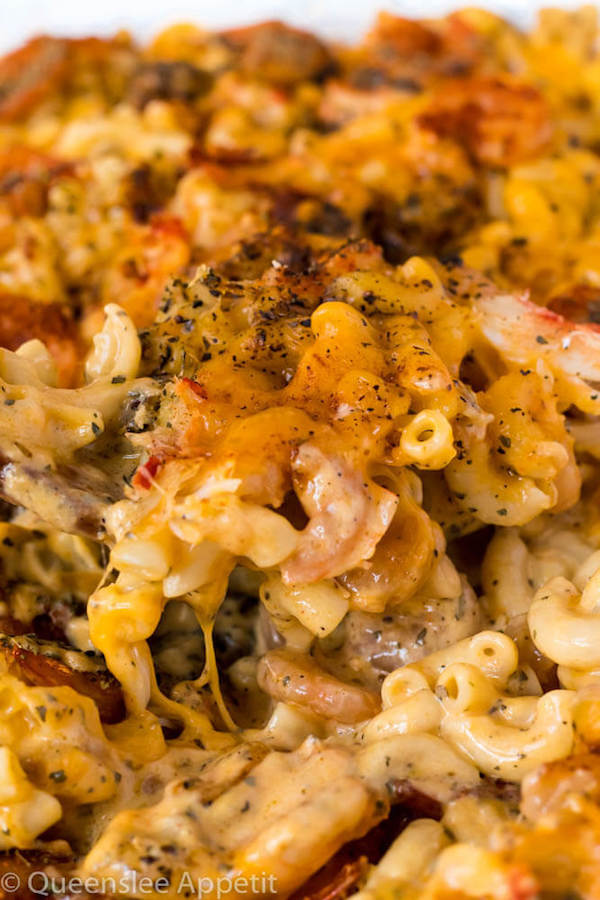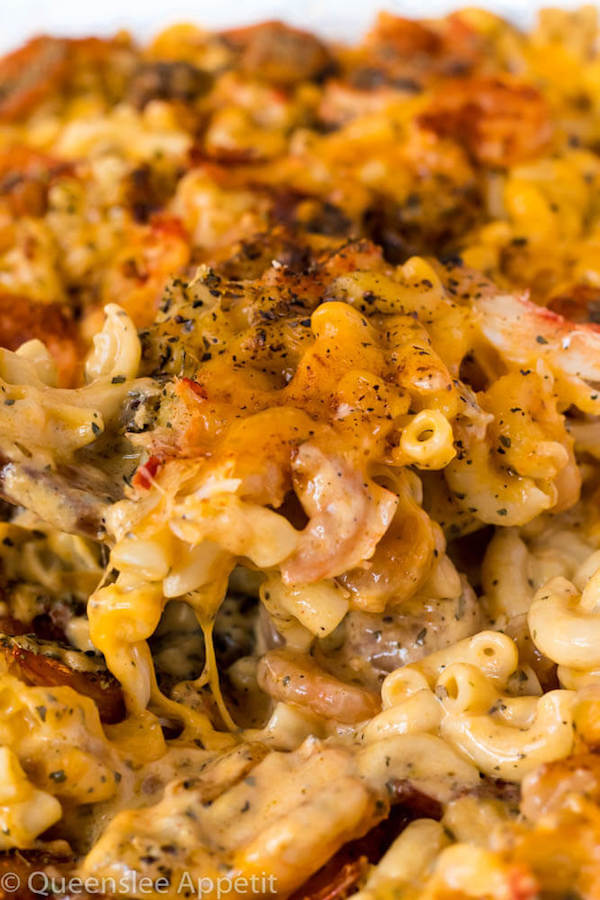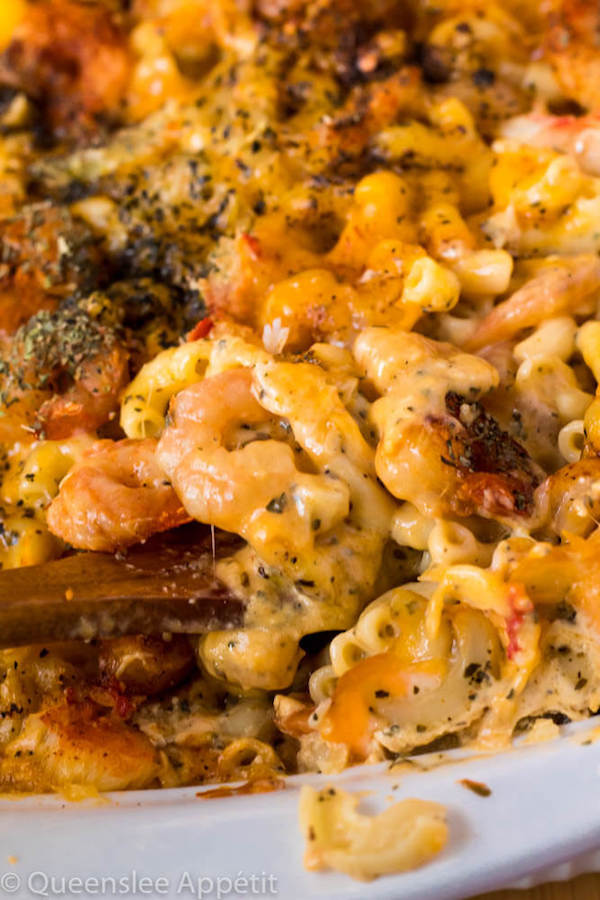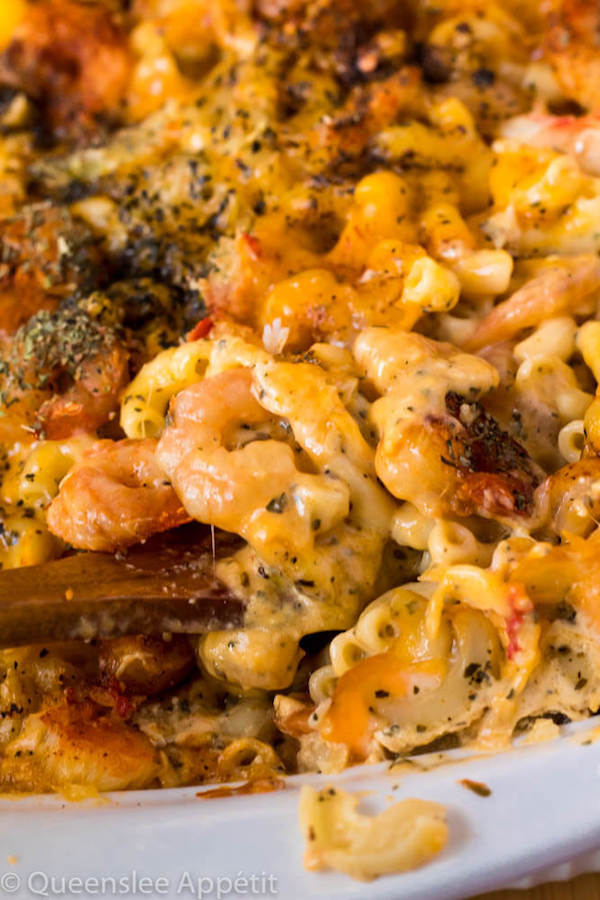 We bake the macaroni in a 9x13-inch baking dish. The macaroni piles pretty high and it may seem like it won't fit, but trust me, it does.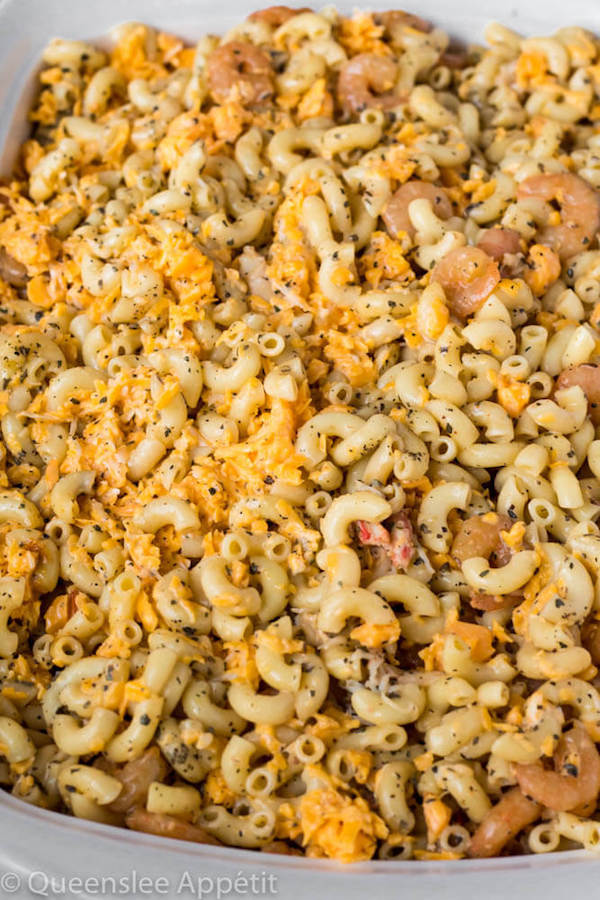 Top with Breadcrumbs or Cheese?
I've never heard of topping mac and cheese with breadcrumbs. I guess it's a thing, but not in my family, so I sprinkled more cheese on top, along with more basil, paprika, salt, pepper and Cajun seasoning. Completely optional, but it adds so much more flavour! If you want to top this Mac and Cheese with breadcrumbs, then go right ahead and let me know how it tastes. Maybe I'll try it one day to see how this recipe tastes with a crunchy topping!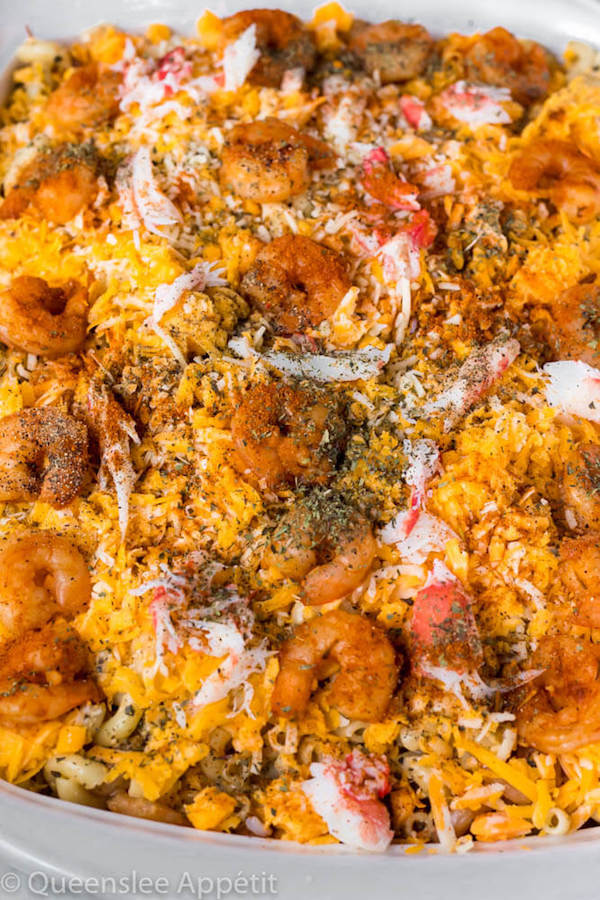 As you can see, I also topped the Mac and Cheese with extra pieces of shrimp and crab. This was 1000% for photography purposes, and you don't need to do it at all. I mean it wasn't even worth it because you could barely see the shrimp or crab once it's baked.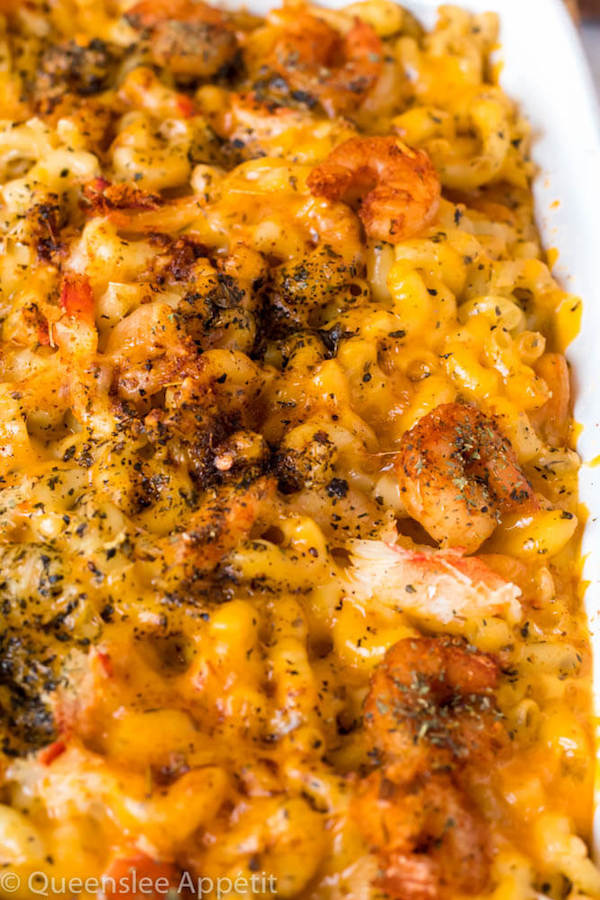 Speaking of which, to bake the Mac and Cheese, I recommend placing it on a baking sheet to catch any spills. Also, loosely cover the top with foil so the top doesn't brown too quickly. The Mac and Cheese takes about 45-55 minutes to bake up.
Once it's done baking, let it sit for at least 20-30 minutes so it can firm up. If you don't, it'll be a soupy mess and you'll think you failed. When everything is nice and set, you can dig in and enjoy!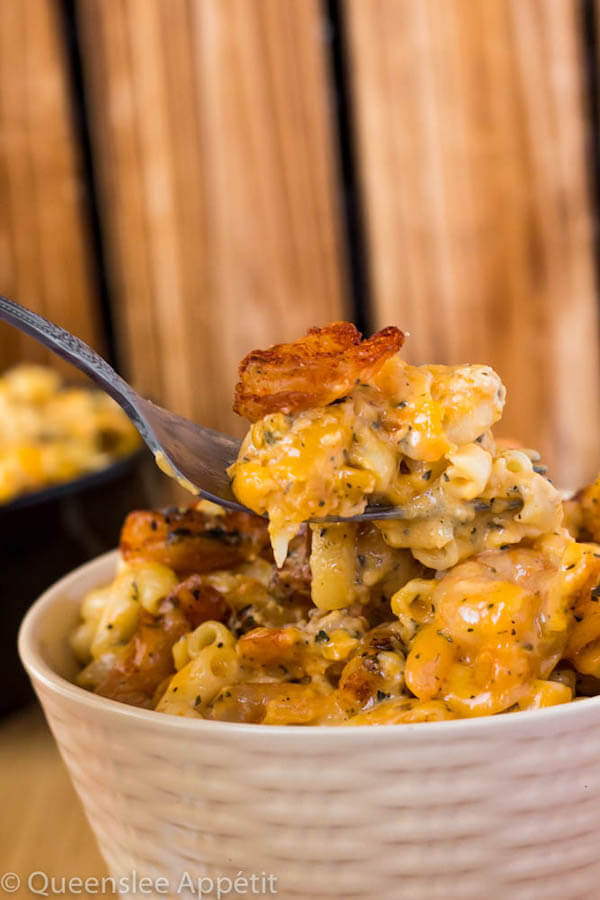 >>PIN ME FOR LATER<<

Make a full meal! Serve this Mac and cheese with these recipes:
Spicy Buttermilk Fried Chicken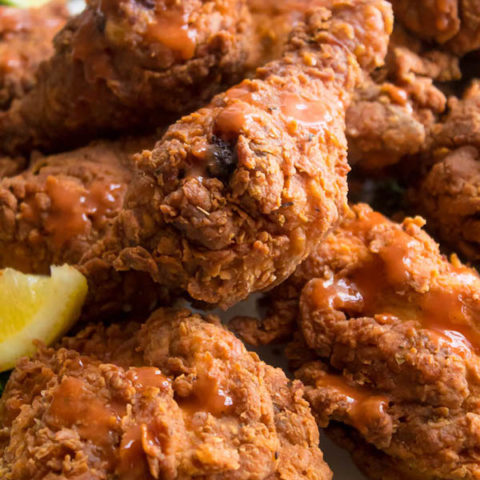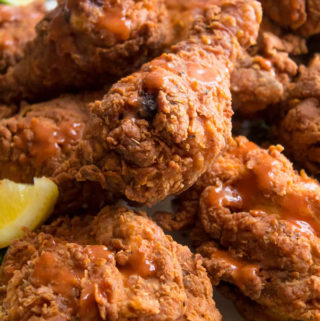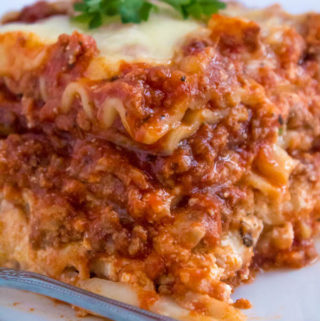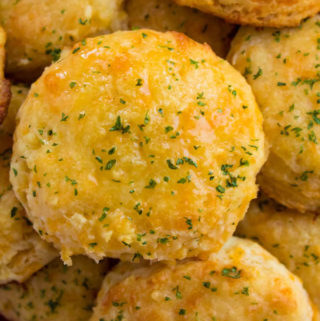 Homemade Garlic Butter Breadsticks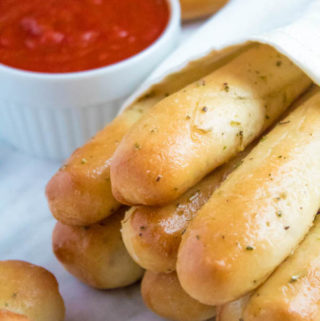 FOLLOW QUEENSLEE APPÉTIT
Like what you see? Make sure you're following Queenslee Appétit for more tasty recipes!
Pinterest | Instagram | Facebook | Twitter |
Have any questions about the recipe? Contact me here, and I'll be happy to help!
Let's get cooking!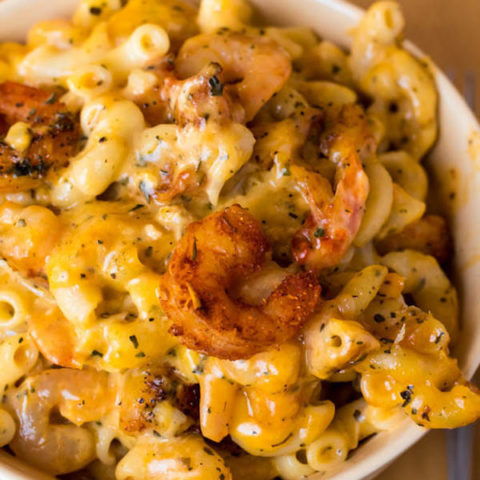 Cajun Shrimp and Crab Mac and Cheese
Inactive Time:
30 minutes
Total Time:
1 hour
45 minutes
This Cajun Shrimp and Crab Mac and Cheese is super creamy, cheesy and decadent. This delicious spin to the classic dish will surely be your new favourite!
Ingredients
Cajun Shrimp:
2 pounds shrimp, peeled and deveined (if frozen, thawed)
2 tablespoons olive oil
1-2 Tbsp cajun seasoning
Pinch of Salt
Pinch of freshly ground black pepper
Mac and Cheese:
3 cups elbow macaroni, uncooked
2Ibs Fresh Crab legs, cooked OR 2 and ½ cups imitation crab meat, diced
¼ cup fresh or dried basil + more for topping
1 cup whole milk
2 - 2 and ⅔ cups evaporated milk
½ - 1 tsp Paprika, or to taste (see notes)
¼ - ½ tsp Cayenne Pepper, or to taste (see notes)
½ tsp salt, or to taste
½ tsp freshly ground black pepper, or to taste
2 large eggs, beaten
4 cups sharp cheddar cheese, grated
2 cups mild cheddar cheese, grated
2 cups colby & monterey jack cheese, grated
½ cup parmesan cheese, grated
Cajun seasoning, for topping
Instructions
For the Cajun Shrimp:
Read the notes before beginning the recipe.
Heat a large skillet over medium heat. In a medium bowl, add shrimp, olive oil, cajun seasoning, and a pinch of salt and pepper and toss to combine and coat the shrimp.
Once skillet is hot, add shrimp and cook, stirring constantly until shrimp is pink, 4-6 minutes. Set aside.
For the Pasta:
Preheat oven to 350F (177C). Lightly butter a 9x13-inch baking dish and set aside.
Bring a large pot of salted water to a boil over high heat. Add macaroni and cook until al dente (look at package directions to see how long it takes). Do not overcook.
Drain well and transfer cooked pasta to a large bowl. Mix in Cajun shrimp, crab chunks and basil. Set aside.
For the Cheese/Milk Mixture:
In a large bowl, add milk and evaporated milk and whisk to combine. Add paprika, cayenne, salt and pepper and whisk to combine. Taste the milk and adjust the seasonings to your liking. Once you're satisfied with the taste, add the eggs and beat until mixture is combined.
Set aside 1 cup sharp cheddar cheese, ½ cup of colby & monterey, and ½ cup of Parmesan. Add the remaining cheese to the milk mixture and stir to combine.
Assembly of the Mac and Cheese:
Pour cheese mixture into macaroni and stir to combine. Pour mixture into prepared baking dish. Top with reserved cheeses. Sprinkle more basil, paprika, salt, pepper and Cajun seasoning on top (optional).
Bake for 45-55 minutes or until top is golden. Cover the top with foil around the 35-40 minute mark, making sure it doesn't touch the cheese. Remove from oven and let it sit for about 25-30 minutes to set before serving.
Notes
I highly recommend altering the amount of spices to YOUR taste. The amount I added was perfect for mine and my family's taste, however that may not be the same for you so please taste the milk and add more of the spices to your liking.
If using fresh (cooked) crab legs, remove the meat from the shell and cut it into small chunks before adding it to the pasta. You may end up with less than 2 and ½ cups, which is fine. The 2 pounds of shrimp make up for that!
For the evaporated milk, you can use anywhere from 2 to 2 and ⅔ cups, depending on how creamy you want the mac and cheese. I used 2 and ⅔ cups of milk because I wanted the mac and cheese to be super creamy!
Recommended Products
As an Amazon Associate and member of other affiliate programs, I earn from qualifying purchases.
©QUEENSLEE APPÉTIT. All images & content are copyright protected. Please do not use my images without prior permission. If you want to republish this recipe, please re-write the recipe in your own words, or link back to this post for the recipe.
BON APPÉTIT!
Love, Dedra
DID YOU MAKE A RECIPE?
I'd love to see how it turned out! Follow me on Instagram and use the hashtag #queensleeappetit so I can see all of the Queenslee Appétit recipes you've made!